From Jada Toys, part of their "Collector's Club" series, this Limited Edition 1:18 scale Buick Grand National would make a nice addition to your Buick model car collection.
It's nice because of the size, even though it has the typical dub-style accessories on it, which may be a good or bad thing, depending on your own personal preferences.
You can still find them pop up on places like ebay, but expect to pay about fifty bucks (shipping included) for it if you want one.
.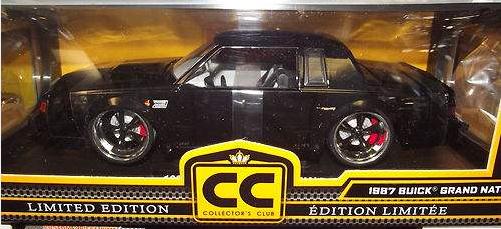 .
Here's some other items if you're shopping for Buick merch:
(if you can't see them, turn off your ad blocker!)
.