The only reason I can think of, that Jada Toys would come out with a 1987 Buick Regal based upon the movie Scarface, is to sell more toys! As far as I remember, the Regal wasn't featured in any of the Scarface movies.
Granted, its different, and variety I suppose is a good thing, but… ?
A black bodied car with a white stripe all the way down the middle, this 1:18 scale vehicle was a Limited Edition Die Cast Collectible, according to the box. Featuring Scarface graphics on the side & has big dub-type rims on it.
Now, the movie is cool, and the Buick Regal is obviously cool, but the two mixed together?
It wasn't a very popular selection amongst Buick model collectors, either.
.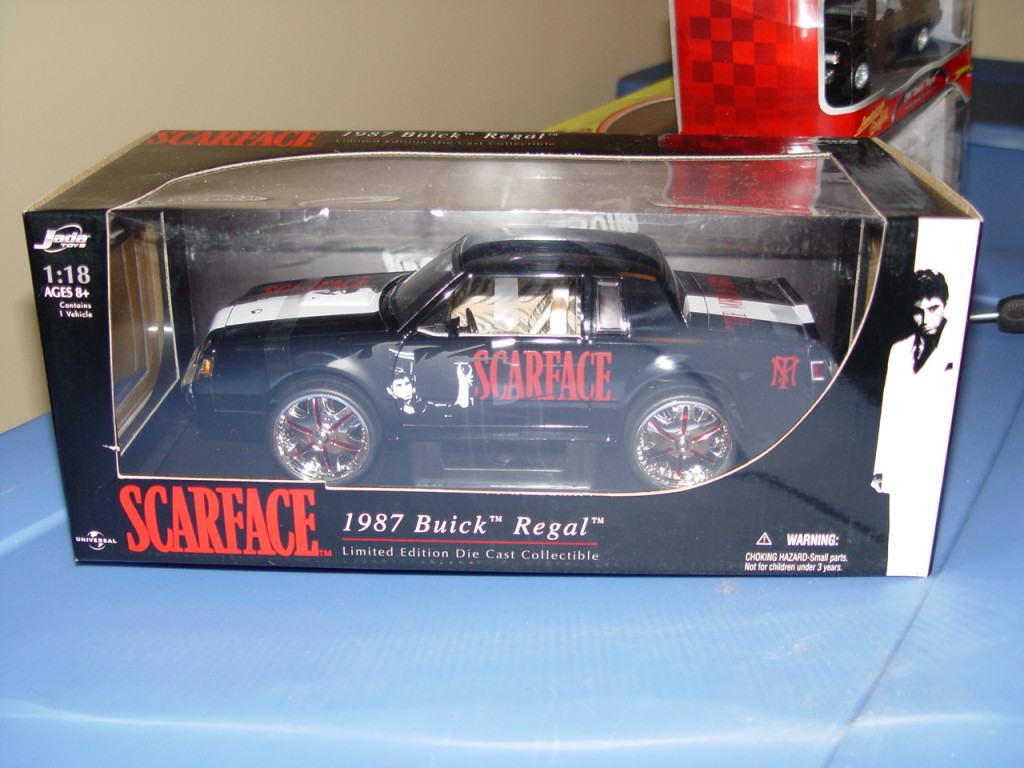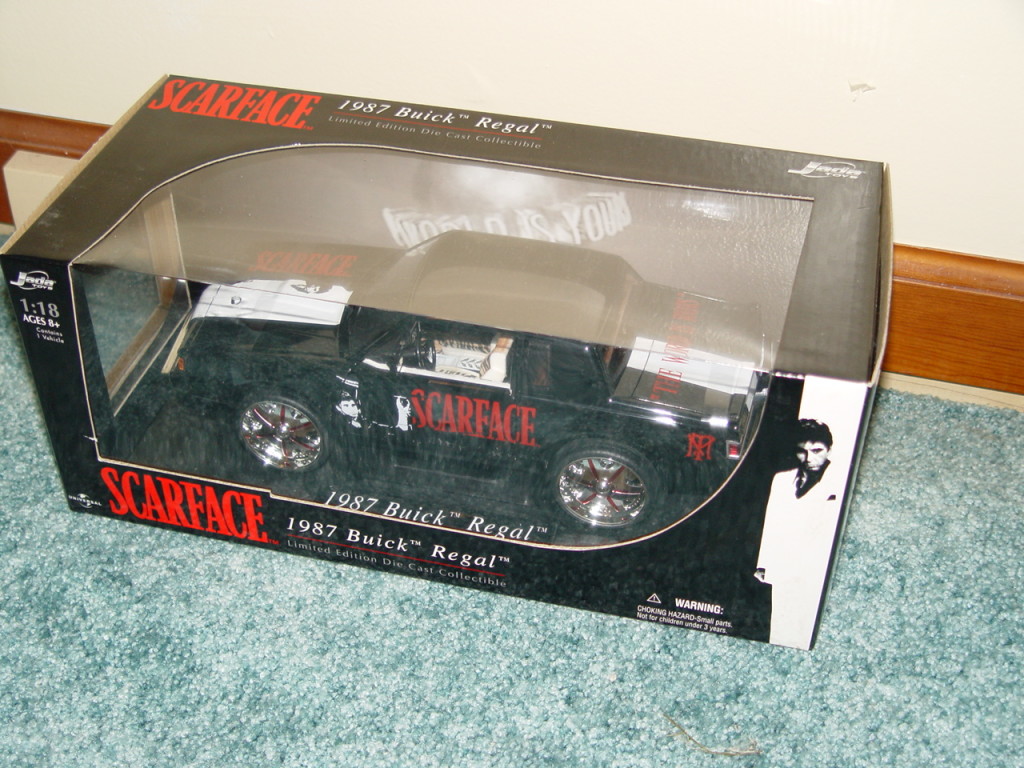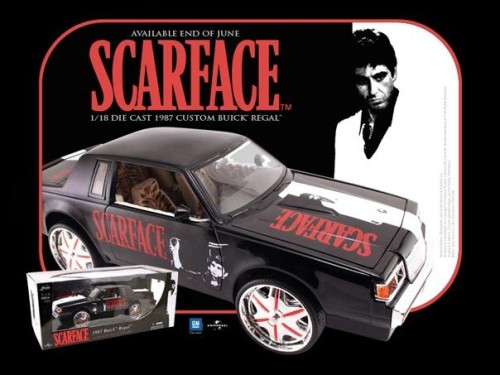 .
Here's some other items if you're shopping for Buick merch:
(if you can't see them, turn off your ad blocker!)
Buick Merchandise For Your Consideration:
.