Another series of the 1987 Buick Regal that Motor Max came out with, was called "American Graffiti." (how actually appropriate calling this as it was, is debatable, since when most people think about "American Graffiti," they think about the movie made in the 70s, based on the 1960s car era).
At least this time, instead of just putting the (originally created) exact same model in a new box (like they did with the Fresh Cherries series), they added a small graphic on the rear quarter panel of the body that read "American Graffiti." (but of course, the rest of the vehicle was the same as was previously available).
The box was highly colorful, with a flamed red & yellow colored design, standing out on the white background insert.
1987 Buick Regal, premium metal die cast, as stated on the front of the box.
Available in the standard black color car, or the white (hard to find) G body version of the Regal, 1:24 scale in size.
Interestingly, their was another version of the American Graffiti box that was released, (the last picture shown below) with the black car inside.
I believe this was the first version made, produced in a similar style box like the original ones sold from Motor Max, where perhaps they reused/modified some boxes from the first run.
Of course, I could be wrong on this, as the box does state "series II" on the upper right front side, but it would be awfully strange for them to produce a run of cars with the special decal + the newly designed A/G boxes, and then afterwards come back and just put the regular version car & slightly modded box out for sale. You never know with toymakers though, they do weird things sometimes for unknown reasons, or possibly were just trying to get rid of the stock they had of this particular scale model.
The Turbo T Regal diecasts that were in these boxes, did NOT have the "American Graffiti" decal on the rear side of the vehicle, they were the same exact cars (Motor Max's original first released 1987 Buick Regal) that you could get in their 4 car box set (as well as the single releases).
.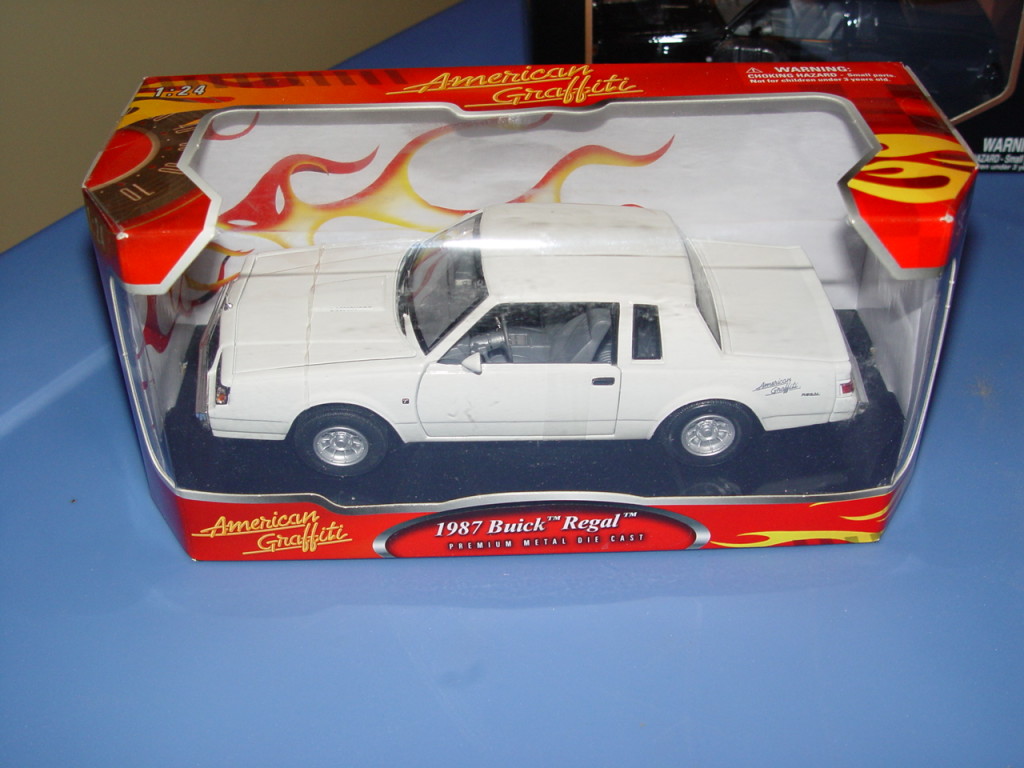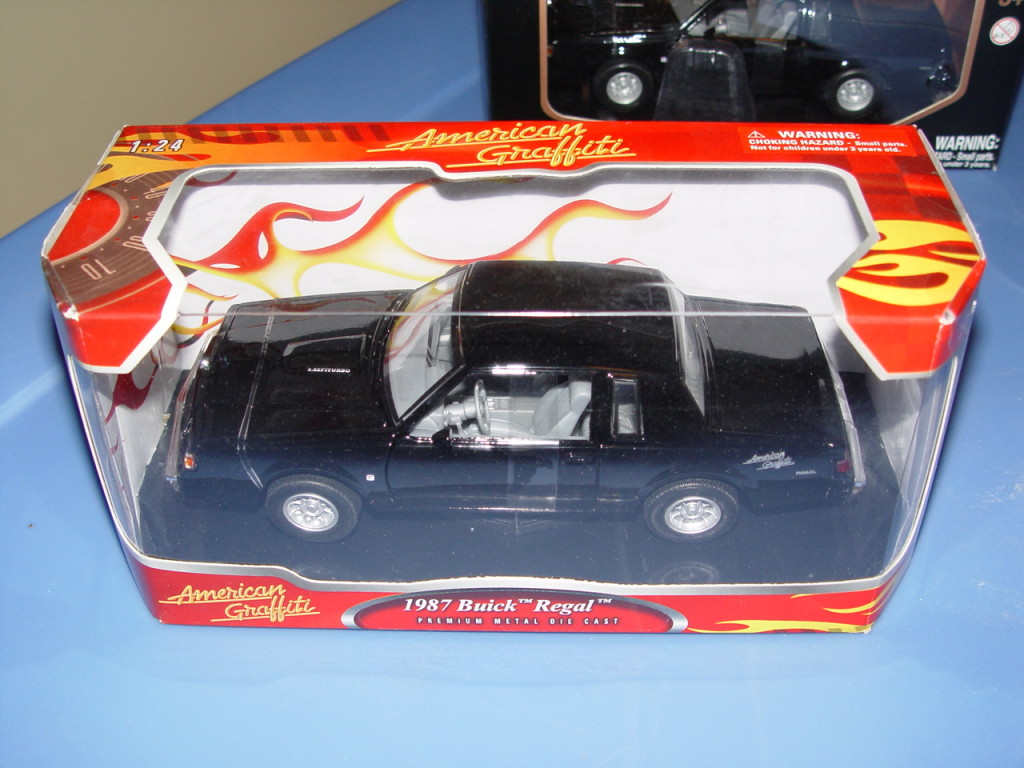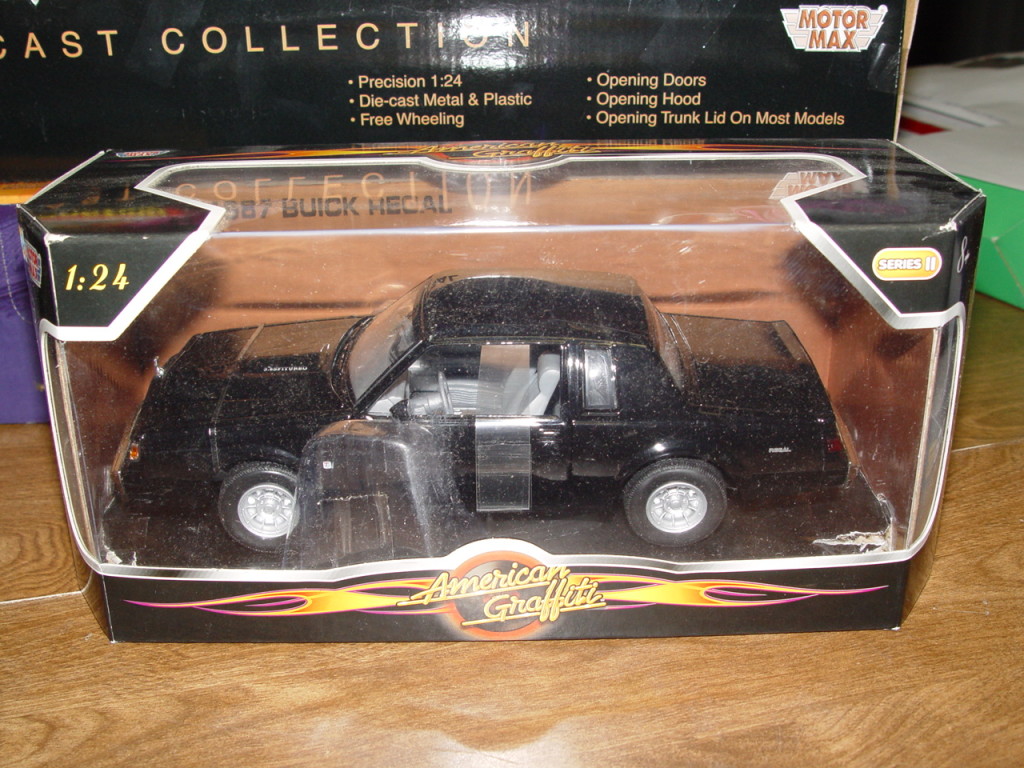 .
Here's some other items if you're shopping for Buick merch:
(if you can't see them, turn off your ad blocker!)
Here's some related Buick items if you happen to be shopping for Buick merchandise! (if you can't see them, turn off your ad blocker!)
.