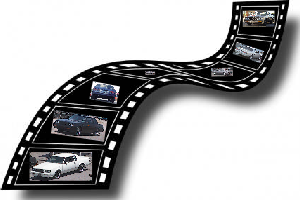 Here's a list of movies that have had a Buick Grand National or t-type shown in them.
This is usually just an appearance of the vehicle in most movies, as opposed to the car being featured throughout the entire movie.
Movies:
2 Fast 2 Real II (2006)
3 Strikes (2000)
Born to Race (2011)
Born to Race Fast Track (2014)
Changing Lanes (2002)
Control Factor (2003)
Crocodile Dundee II (1988)
Fast & Furious (#4) (2009)
Fatal Beauty (1987)
Fun Size (2012)
F/X2 (1991)
Hyper Street Racing Type B (2005)
L.A. Takedown (1989)
Lay It Down (2001)
Mars Attacks (1996)
Menace II Society (1993)
Out for Justice (1991)
Species (1995)
The Chilling (1989)
The Substitute 2 (1998)
TV Shows: (sorry, specific episodes unknown)
Beverly Hills 90210 (1993)
Everybody Hates Chris
Heat Vision and Jack (1999)
Hunter
Miami Vice
Moonlighting
Rescue Me
Unsupervised (adult cartoon) (?)
The Tonight Show with Jay Leno (Jay & Tim Allen have a burnout contest using Duttweiler's GN!)
.