Back in the early 1980's, before the 1984 Buick Grand National came into existence, The Buick Regals were having success in the circle racing circuits. NASCAR, Winston Cup, stock car racing crowds used the Regals in their campaigns of winning the yearly championships.
MPC, the model car creator, produced this 1:32 scale version, in conjunction with the Fundimensions company. This aptly named "Southern Stocker" was a simplistic plastic model car that was easily just snapped together to assemble (hence it being named "Snap Model").
Molded in white and black parts, it featured realistic wheels, decals, and interior components that resembled the look of the actual 1981 Buick Regal race cars that were being used during that period.
.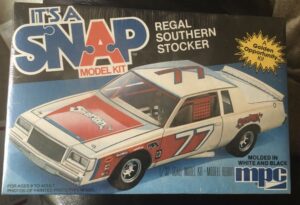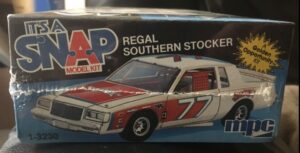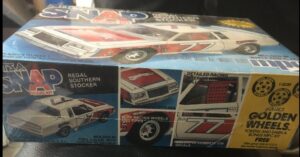 .
.