If you're not familiar with this event, what it was, when, where, etc.:
Thursday, August 19, 2021.
Sweet Treats and Sweet Rides Cruise In.
Sanders Chocolate Factory.
23770 Hall Rd in Clinton Township, MI.
5 PM to 8 PM.
This gathering happens here on a monthly basis throughout the summer months.
(third Thursday of the month. Next month is the last show here & will be most likely huge!)
The monthly car show was held again with numerous classic cars of all types attending.
As usual, this is an awesome event to participate in (or just spectate).
Several hundred vehicles are usually on display, and we're pretty sure you'll have plenty of eye candy for visual stimulation.
Today's show was on the light side, with around "only" 100 cars showing up.
With the Woodward Dream Cruise right around the corner, many hot rodders are out cruising on that Avenue (as they have been all week long) celebrating a bit early, which most likely explains the lower than average turnout.
Or perhaps auto buffs are just taking a day off, since there's been numerous car shows as of late.
No neat Buicks were present this time around, as I usually put some type of Buick vehicle as the cover shot for these car show coverage posts.
But there was a cool G-body station wagon parked in the lot, so we'll consider that as close as we're going to get here.
The Woodward Dream Cruise is the next event up on the list, and it's almost 100% guaranteed that the cover shot will definitely be a Buick!
August is without a doubt THE busiest month for automotive type events!
We've been to 10 events already, there's at least 4 more to go until the end of the month, and that doesn't even count the number of daily local smaller cruise ins at bars and restaurants that muscle cars can go to if they so choose!
Hope all you auto aficionados are enjoying the 2021 car season!
.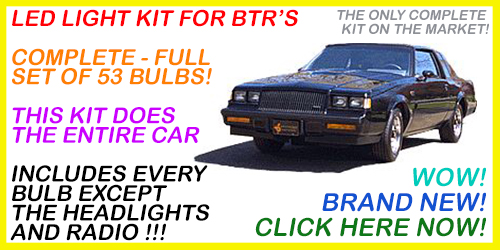 (they have kits for ALL G-body cars too)
.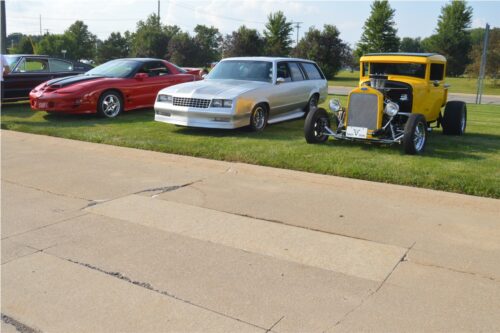 .