Do you have more than just your vehicles alone stored in your garage?
Most Turbo Buick owners have some form of wall art hanging on the walls.
There's a variety of signs available if you go shopping on the internets (or auto shows, swap meets, etc.).
You can spiffy up that Turbo Regal Garage of yours easily, and impress all your friends at the same time.
Here's a selection of cool Buick themed signs we've seen recently.
GM / Buick dealership styles, custom Grand National neon versions, LED Buick GNX pieces, an old Buick Model 10 mirror sign, even a metal cutout for Regal T-Type owners.
.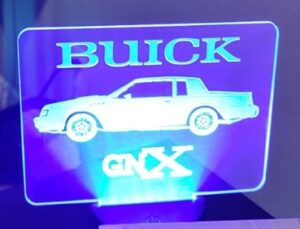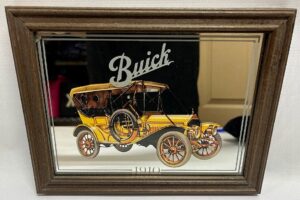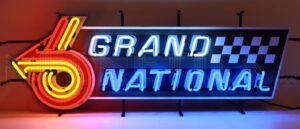 .
Here's some related Buick items if you happen to be shopping for Buick merchandise! (if you can't see them, turn off your ad blocker!)
.