Amongst the many sales and informational publications that Buick produced every year, specific feature brochures were created highlighting one specific area on an automobile.
Exterior paint color choices was one of these specialty pamphlets, showing prospective consumers all of the available options that could be obtained on a new Buick Regal (or any other Buick vehicle).
These info sheets were simply a double sided 8.5″ x 11″ sized glossy piece of paper, tri-folded, color printed spec page.
Below is shown a sampling of these various year brochures that were passed out in all of the Buick car Dealerships for potential buyers to examine.
.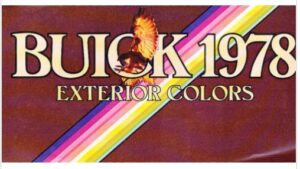 .
.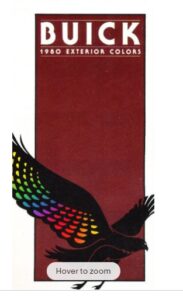 .
.
Here's some related Buick items if you happen to be shopping for Buick merchandise! (if you can't see them, turn off your ad blocker!)
.