The Buick dealer books from '79 & '81 had the all too familiar Buick Hawk emblazoned on the covers of the leather bound books.
.
Here's what the color trim manual looked like in 1979: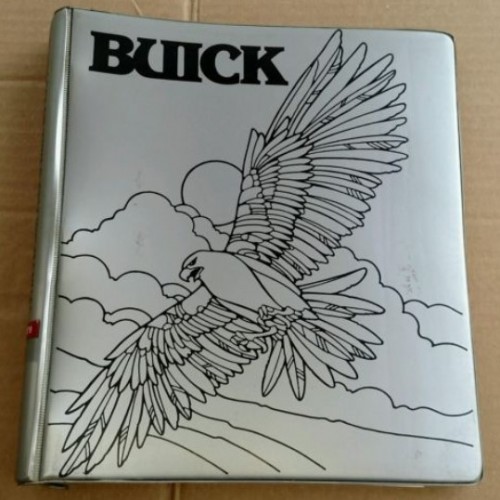 This is the "advance edition" of the 1979 Buick service manual.
(that means it probably came out in 1978)
this was the factory book to use for repairing vehicles & contained all of the different models Buick made in it from this production year.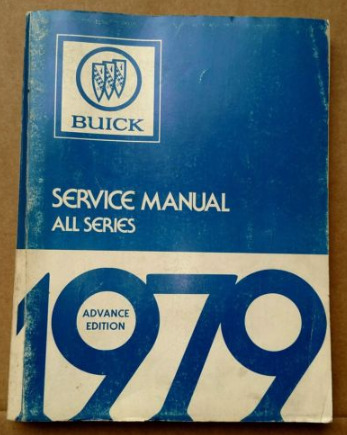 A color splashed cover artwork for 1981 featuring the Buick Hawk in flying form: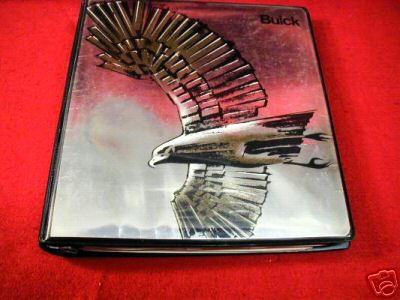 .
Here's some other items if you're shopping for Buick merch:
(if you can't see them, turn off your ad blocker!)
.