Continuing on with our examination of some dealer albums (from the last few days), here's the 1981 version of the annual Buick Marketing Manual.
This yearly produced book provides all of the specs, details and options for the new car models that came out in 1981.
Changes from the previous year, exterior moldings, engine selections, roof options (landau vinyl top, sunroof, astroroof, etc), bench or bucket seats, paint choices, and more, were included in the 1981 Buick dealer album.
.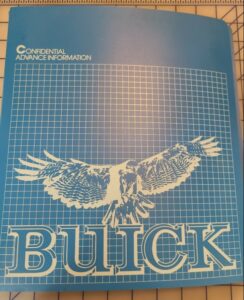 .
Here's some related Buick items if you happen to be shopping for Buick merchandise! (if you can't see them, turn off your ad blocker!)
.