If you purchased a brand new Buick Regal in 1984 1985 1986 or 1987, you should have received an owners manual in the glovebox, along with other varied paperwork (warranty info, radio manual, tire brochure, etc.) & Buick literature as well.
The cover of the owners manuals were always colorful, that is, until the 1987 version, where it was all white.
Go figure, the best, and last, model year of the 1987 Buick Regal, would be pretty plain jane!
Wonder what was up with that!?
Personally, I think they should have made the cover all black! 🙂
You can still find a copy of the Buick Regal owners manual should you need one.
Of course, if you are looking for the 1987 variety, and want an original one, expect to pay big bucks for it!
At present, they are selling for upwards of $60 for a decent looking one, and that's IF you can find one!
Thank goodness, there are reproductions being made available (about $35, check Kirbans or ebay).
.
1984 Buick Regal Owners Manual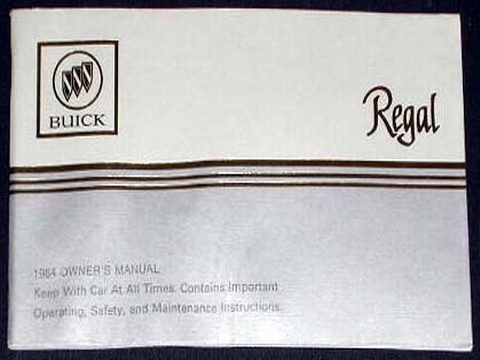 1985 Buick Regal Owners Manual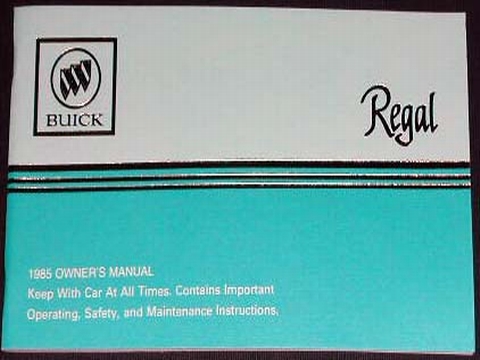 1986 Buick Regal Owners Manual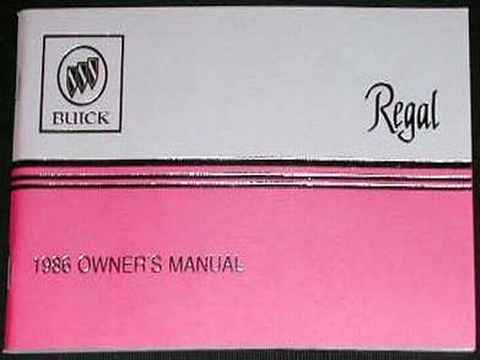 1987 Buick Regal Owners Manual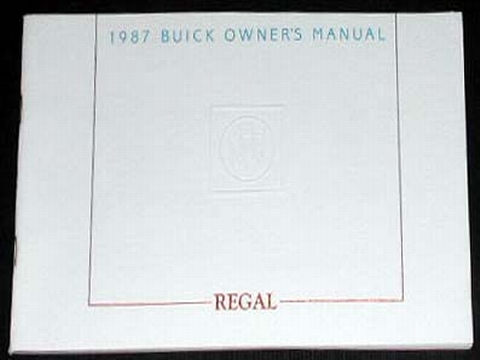 .