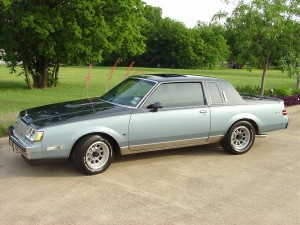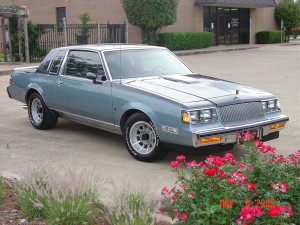 owner: Victor Segovia, Dallas TX
Check out the moon roof & opera lights on the sail panel!
The car has gone to the BG nationals a couple of years and did well both years.
It does well at local shows too but most proud of shows where people really understand what a D84 is.
Engine is bone stock with 65k on it. I love the car and have owned it for about 8 yrs or so.
I have owned 8 turbo regals (all T's) in my time and really love them, i call them happy machines cause no matter what problem I'm having or going through, if I take a drive in one of my cars I get happy quick…….. enough bragging.
.