In 2007, after Hot Wheels came out with the normal black version of the Buick Grand National, they popped off a bunch more in the coming year. (with even more different color designs & paint schemes to be released in the following years).
Here's the silver toned vehicle, and the red colored car.
Both of these had some variations as well, as far as the design packaging is concerned.
One said "New Models" on it, another had "First Editions" listed, and the last was a foreign version on a short card labeled "First Editions."
.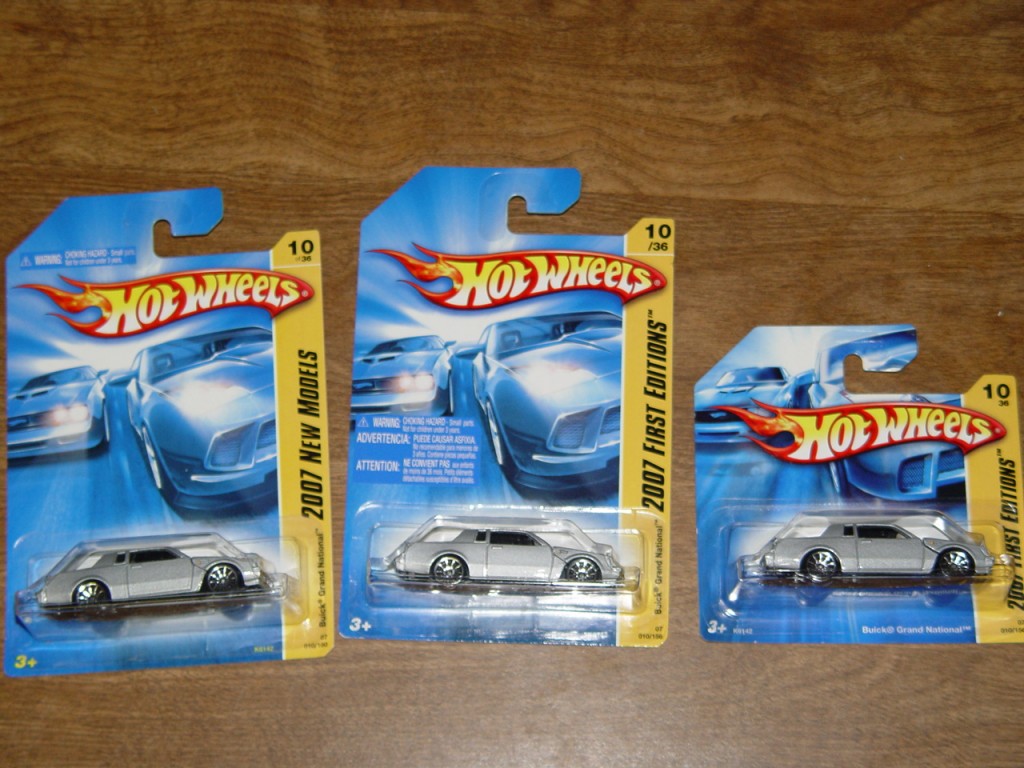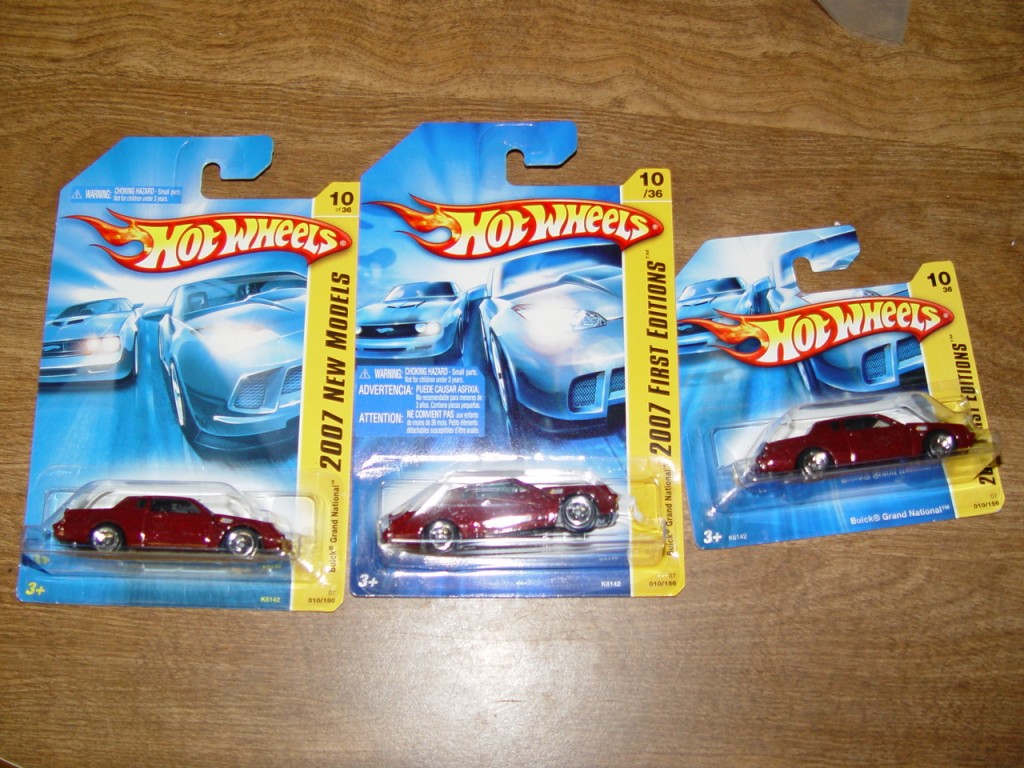 .
Here's some other items if you're shopping for Buick merch:
(if you can't see them, turn off your ad blocker!)
Buick Merchandise For Your Consideration:
.