Aggressive Performance yet again this year sponsored a cool local hangout spot in the Autozone parking lot for the 2016 Clinton Township Gratiot Cruise.
(Thanks Bruce! & thanks to the cook who did a great job as well!)
Turbo Buicks of all varieties (and even a 1989 Turbo Trans Am) came & went all day long at this event.
It was nice meeting in person a bunch of new (Buick) facebook friends at this cruise, as well as talking with the well-established Buick peeps. Not to mention checking out all of their rides!
If you're not far from Clinton Township MI & need your turbo regal worked on, give Aggressive Auto a call at (586) 771-9122.
[ support your local buick vendors when you can, so we can keep them around when we need them! (which seems like it's all the time with these G-body Regals, huh?) + Isn't it awesome to have 1 spot where you can gather with all your fellow tri-shield buddies? Supporting the dealers allows all of this (and our cars) to continue on! ]
Here's what you missed if you weren't there…
(and if you were there, well, you might be in these pics!)
.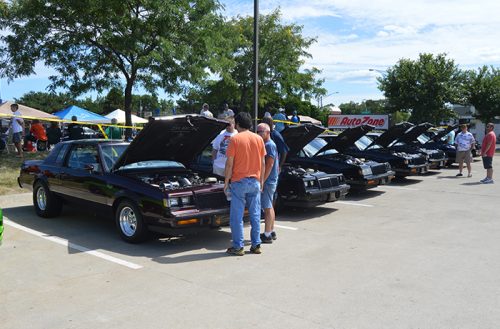 .
THIS "G Body" Monte is sporting a BIIIIG supercharger on that LS engine!
.
.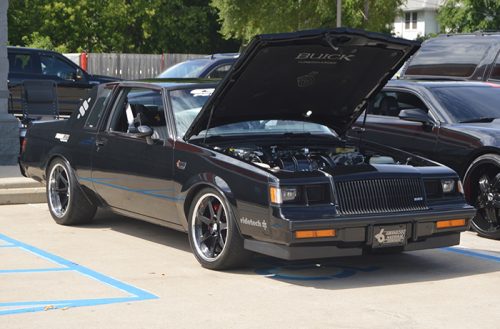 .
.
Don't forget the annual pre-dream cruise Buick meet-up is on Wednesday August 17th! INFO HERE
.