The self proclaimed Hot Rod City, Mount Clemens, MI, sponsored their annual cruise ("Cruisin The Clem") along Main street in the downtown area.
This first event of the year for the city brought out hot rodders of all types in droves to line the Avenues parking spaces on this hot Saturday, June 23, 2023.
Several hundred vehicles were on display for the many auto aficionados that attended.
A few GM G-bodies were amongst them.
This is usually a nice car show to attend, and today was no different.
.
This was the first car show (of 3) we attended on Saturday.
MUCH better than the second one we went to (the Van Dyke Cruise 2023).
Come back and visit this website tomorrow to check out the third car show we hit up!
(3+ car clubs in a city park setting, enjoying a car-bbq!)
.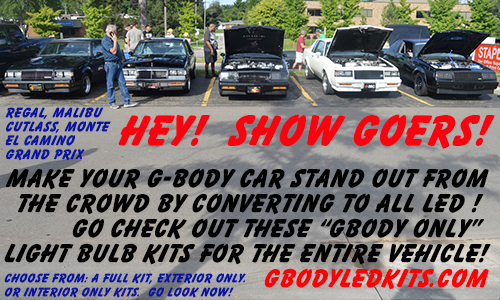 .
.