The Saturday 2022 CGBG car show in Cleveland, OH, had a wide variety of all types of G-body vehicles, but without a doubt, there were more Olds Cutlasses at this event than any other vehicle.
Today, you'll see all of the Oldsmobiles!
All the different versions of the Cutlass and more!
Below you can also see the 1986 Olds Cutlass Brougham that Classic G Body Garage (& Pull A Part) gave away to one lucky Gbody fan!
This was an amazing story as well, as that lucky G-body fan (in the gray shirt) that won the car (ticket # 107188, 1 of the 77 tickets we heard he bought), actually then GAVE THE CAR to his buddy (in the multi-colored shirt)! It was a touching moment, the ticket winner took the microphone & announced he was letting his friend have the Cutlass (with all taxes & such paid)! That guy jumped for joy! What a way cool thing to do, and what an awesome way to acquire a Gbody vehicle! Gbody peeps are an phenomenal group! Congrats!
.
.
Also check out the COOL FE3X Olds Cutlass ("Vader"), which deservedly won the trophy for best Oldsmobile given out by the CGBG.
(we met the owner, Angelo, hanging around in the parking lot, a cool guy with a cool car, who came from the Chicago area)
Winner of the best modified custom trophy, Paul, with his 442.
Winner of the best project car, Kenny, with a 1983 Oldsmobile Cutlass.
Winner of the best original car, Jim, with a 1984 Cutlass Calais.
(photos of all those cars are below).
.
SEE the other Brand G-bodies here:
5th Classic G Body Garage Show Ohio 2022 Buicks (Part 1)
5th Classic G Body Garage Show Ohio 2022 Olds (Part 2)
5th Classic G Body Garage Show Ohio 2022 Chevys (Part 3)
5th Classic G Body Garage Show Ohio 2022 Pontiacs, Misc & the giveaways (Part 4)
.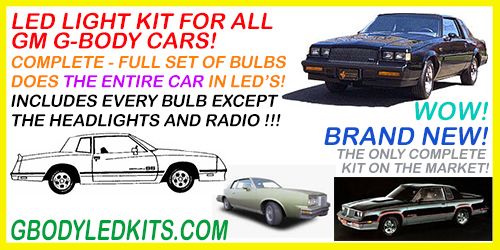 .
The FE3-X car:
.
Here's all of the rest of the Oldsmobile vehicles that attended the show!
.
.