There's 12 spots on the Turbo Regal chassis where the Buick Regal body attaches.
This handy chart shows you exactly where these spots are.
Did you already know the proper placement for all of the body mount bushings?
You're probably ahead of the pack!
If you didn't, the bolt locations are shown below!
.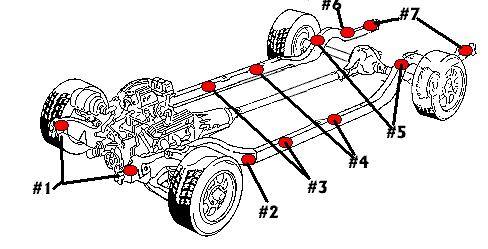 .