No matter which braking system your Buick Grand National, Turbo T or Regal T Type has, the brake fluid you put in it is important, to keep your Turbo Regal functioning properly.
If your brake fluid is dark in color, or it has been a long time (or never) since it has been replaced, it's probably time to swap it out for some new stuff.
Stopping is important (!), and changing the brake fluid should be considered routine maintenance, similar to changing your motor oil.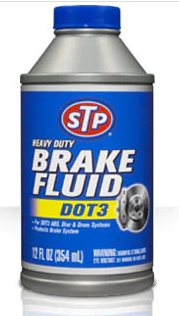 Powermaster systems (the OEM brakes) should have the fluid replaced on a yearly basis.
This will keep it in top shape for years.
Depressurize the brake system (pump the brake pedal 10 or more times with key off).
This depressurizes the accumulator ball, which holds all of the pressure in this specific brake system.
Suck out as much fluid from the reservoir as you can, then refill.
(a turkey baster works well)
DO NOT turn the key on until you get the fluid filled back up to the proper level.
Vacuum brake systems that have been installed on Turbo Buicks as a replacement for the failure prone Powermaster systems, should have their fluid replaced every couple years (unless it's dirty, then more frequent).
The Hydroboost brake system uses power steering fluid, so it is unlike the above 2 braking systems.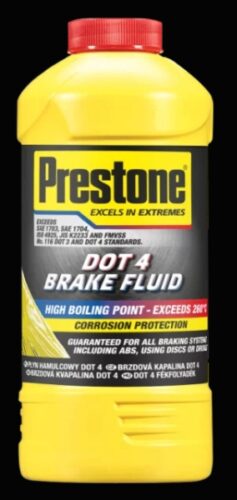 Bleeding the brakes after you refill is always a good idea, no matter which braking system your Buick Regal has!
ANY quality brand DOT 3, or DOT 4 brake fluid is fine to use.
(NOT the synthetic versions of these fluids)
DOT 4 has a higher boiling point, but breaks down sooner than DOT 3.
Many other Buick Regal owners say don't use DOT 5, this is a synthetic type fliud, and should NOT be mixed with regular (DOT 3 or 4) brake fluid.
(If you are replacing the ENTIRE brake system, you might be ok to use DOT 5 fluid)
Replacing the brake fluid on your Buick Grand National (or other Gbody Regal) is fairly simple and takes less than half an hour.
Isn't having good brakes worth the minimal time and expense it takes to accomplish this task?
.