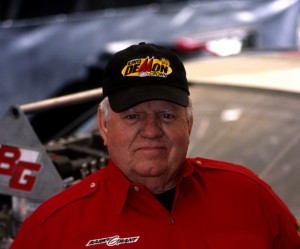 A new book is being written about the legendary racer Buddy Ingersoll!
And the author is looking for YOUR help!
"I grew up with Buddy Ingersoll, worked on his crew, and knew him well, but many didn't.
I am writing a book about this legendary man, and know many of your followers may have a story or memory to share, perhaps a photograph, that tells the true story.
He was truly a racer's "racer."
I can tell you first hand that he was always driven to win.
That is what I hope this writing will bring to the reader.
I am in need of first hand stories, and photographs, especially during the 70's and 80's.
I am having trouble being able to reach many of his competitors during this period.
If you have any Email addresses or mailing addresses, I would appreciate them.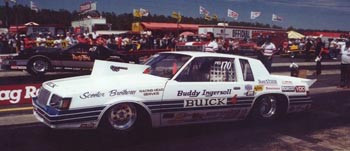 The story is entitled, "So…….you want to be a racer."
This is what Buddy asked me when I joined his crew for the 2006 Barry Grant team.
I am also searching for the owners of the cars he drove, and especially, the Buick GNX that was given to him by GM.
Please do what you can to help in this effort, and get the word out.
Your help in opening a conduit to this information can tell the true story!"
Thanks!
stanton carroll
618-339-0923
stantoncarroll@yahoo.com
[Editors note: This was submitted to us for our assistance, so we are simply sharing it with you. If you can help this writer, his contact information is above]
.