Informational signs sitting next to 1987 1986 Buick Grand National vehicles tell spectators exactly what they are looking at when displayed at local car shows.
Modifications done, owners names, parts vendors and suppliers, and/or many other specs about these Gbody Regals are some of the usual details supplied within.
There's a few places online which create these custom display signs, specifically made for your automobile. You supply the facts, they make the designs.
You can prop (or lean) them up against your Turbo Regal, or acquire a stand of some type to show them off.
Take your car display to the next level by getting a custom created sign.
The judged shows may add extra points for you when you do so!
(and they just look cool standing beside the Turbo Buicks too!)
.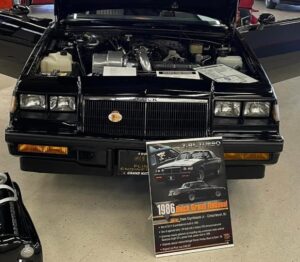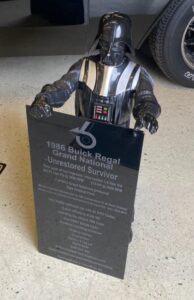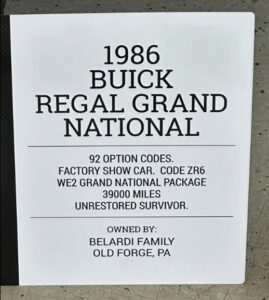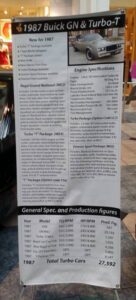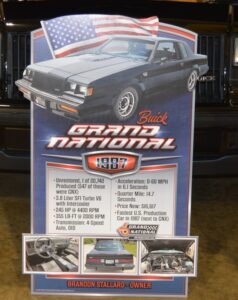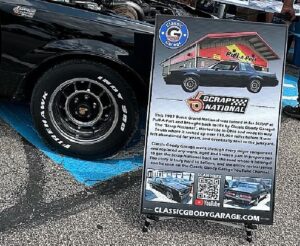 .
Here's some related Buick items if you happen to be shopping for Buick merchandise! (if you can't see them, turn off your ad blocker!)
.