Produced by Gay Toys, this Buick Regal Grand National Race Car featured the Exxon motor oils logo.
"Run with the Tiger" was the slogan for this promotional plastic 1:24 scale vehicle!
.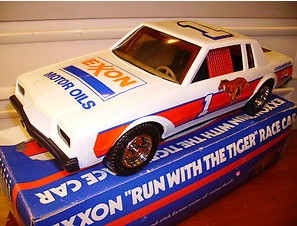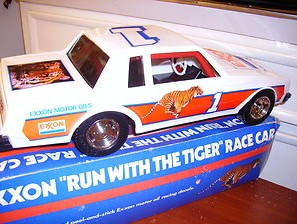 .
Here's some other items if you're shopping for Buick merch:
(if you can't see them, turn off your ad blocker!)
Buick Merchandise For Your Consideration:
.