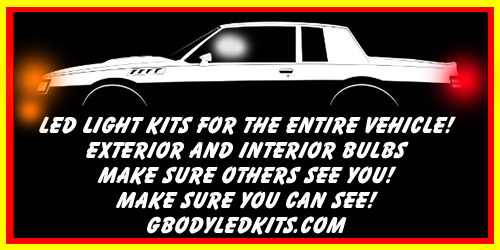 .
The Turbo Buicks come standard with a rear license plate bracket that doesn't stay down by itself. You either have to hold it down, or wedge your gas cap between the license plate bracket and the surround piece to gain access to the filler tube.
.
.
There's an easy upgrade you can do, however.
Get a "Stay Down License Plate Bracket" also called a "Flip Down License Plate Bracket."
Many Turbo Regal owners have figured out you can acquire one (junkyard, online, etc.) from a different GM vehicle (like a third gen F-body), and it's a direct fit onto any Buick Regal.
For $25 or less you can make pumping the gas into your Buick Grand National, Regal T-Type, or whatever else version you may happen to own, a bit easier.
2 11mm bolts holds the bracket on, and it takes less than 5 minutes to swap it out.
(the 2 license plate bolts are also 11mm, or a big flathead screw, or maybe something else entirely that was handy the last time the license tag was put on)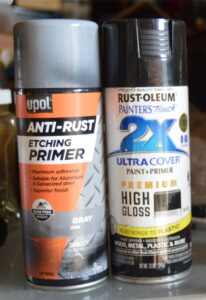 A quick and easy swap, unless you decide to paint it to match that black sinister look going on with the rest of your Buick GN, like we did.
Then the process takes a bit longer.
We shot the entire thing with a coat of self etching primer, for extra durability.
Then topped it off with a rattle can of gloss black.
But you can rest assured that it won't oxidize over time like the exposed metal versions will (or at least not as fast).
And it'll look cool every time you fill the tank on your Gbody Regal.
(assuming you don't spill any fuel on it!)
(although you're really the only one that will ever see it, but ain't it nice knowing that it's there?!)
.
Also, this might be a good time to replace the retaining clips (for the plate itself) since you have all this apart.
.
They're most likely 30+ years old,
and will probably break (or crumble) when you remove the bolts that hold the license plate onto the bracket,
like ours did…
(and how cool is it that the new ones we have are black too! Perfect blending in!)
.
REPLACING THE FACTORY LICENSE PLATE BRACKET WITH THE NEW FLIP DOWN VERSION:
.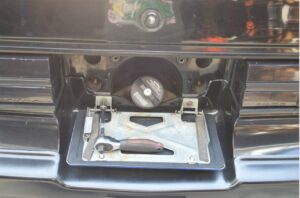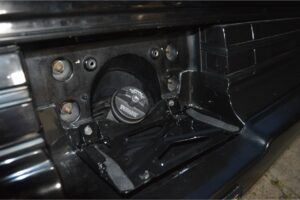 .