Available in your choice of a red colored Buick Regal Grand National, or a blue one.
Made by Jada Toys in 1:24 scale diecast, from their Homie Rollerz line, this series is called Car Wash.
Featuring some homie rollerz dudes in the box washing the pinstriped & graphicly enhanced G-body vehicles.
Not a bad addition to your buick diecast collection, after all, this IS the "Official Car Club of the Homies!"
.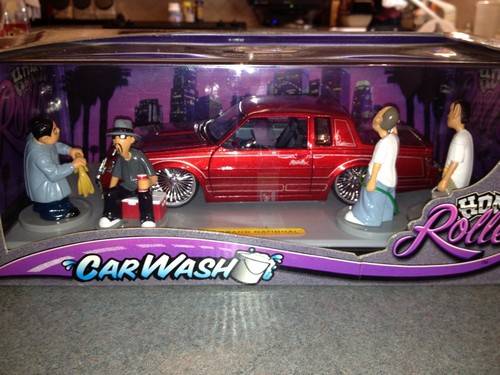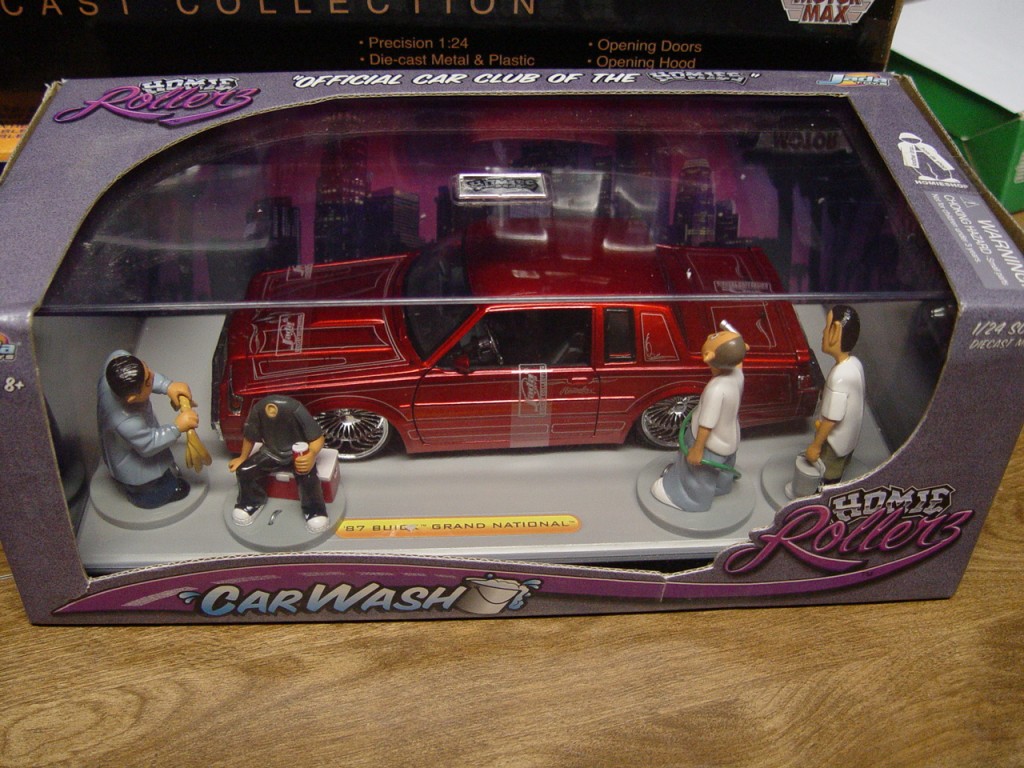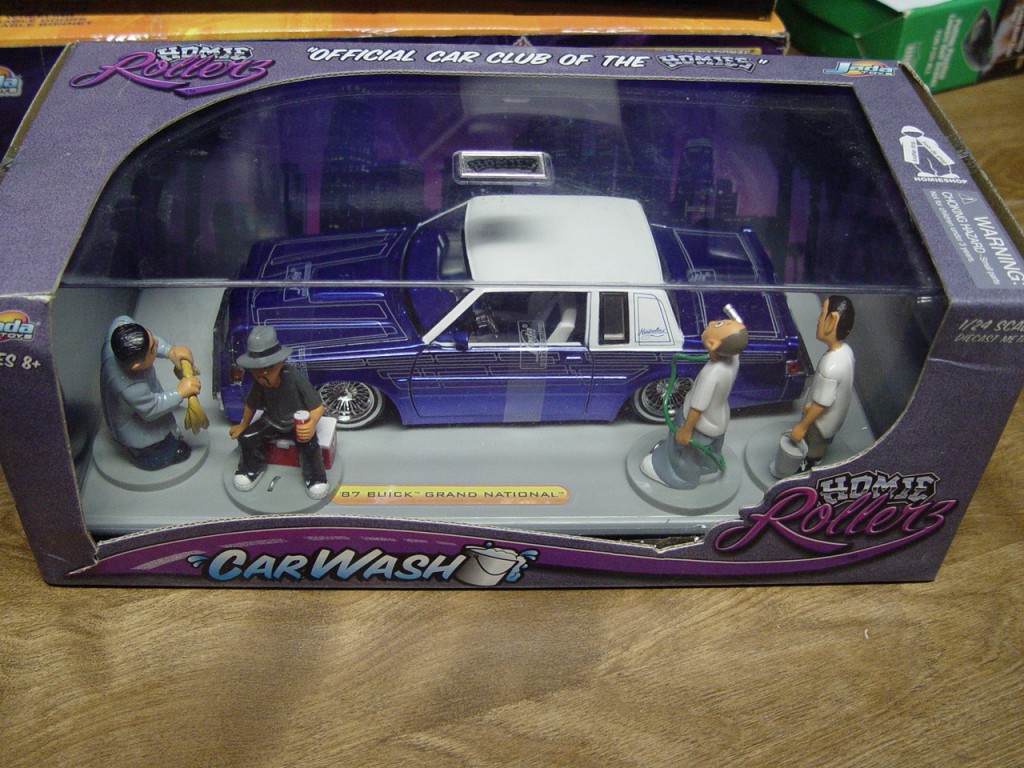 .
Here's some other items if you're shopping for Buick merch:
(if you can't see them, turn off your ad blocker!)
.