There were numerous hundreds of vehicles that showed up for the Mainstreet Memories 2023 event in Port Huron, Mich., as always at this specific gathering.
This venue is large enough to hold well over 1000+ cars if needed (and probably more like 2000+).
The early rain that swept through most of lower Michigan likely kept a bunch of people from participating, but even still, there were tons of others that made the trek.
The show is never a disappointment at this waterfront property location.
(we've gone for several years now, see others here: Mainstreet Memories Car Show)
You'll need a few hours if you want to see all of the different modes of transportation on display at this annual car show.
We only saw 4 Buick Regals, but there were lots of other GM G-Bodies in attendance.
This Saturday, July 29th gala put a big smile on everyone's faces.
It was great catching up with old friends, and even meeting a few new ones!
.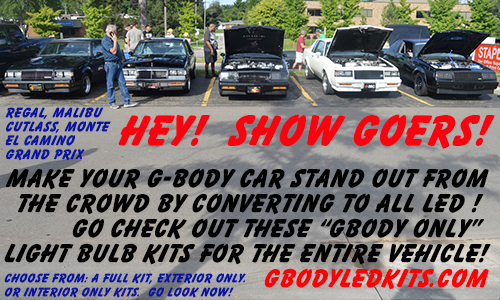 .
August is almost here, and that means car cruises and car shows galore!
Every single weekend has some sort of big cruise or show going on, and literally, every single day, there's some type of automotive event that you could go to.
[ michigan car show schedule ]
(31 events in 31 days anyone?)
Next weekend is the Jack Frost Auto Museum 4th Annual Charity Car Show (Saturday), and the Clinton Township Gratiot Cruise (Sunday)!
We'll watch (and probably take a pic) as you drive by…
.
.