We first saw this Buick GN (Jan 2021) in the "Adventure Force" series in the 50-pack set.
Then Maisto created the 9-pack set soon thereafter.
A single package Buick Grand National was released as well.
We heard there was going to be a 5-pack set produced too, but we hadn't seen any of those for sale anywhere back at that time (including up to the present time).
Well now, (Jan 2023), we finally found this set for sale (ebay, about $24 with shipping).
[note that this set actually WAS released way back in January of 2021, and it's taken 2 years for one to be located! There HAS been other 5-pack sets in this series for sale, but not with the Buick GN included in any of them that we saw]
[If you'd like more details about this series or the diecast 1:64 scale car, click any of the links above to read more]
.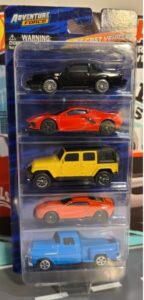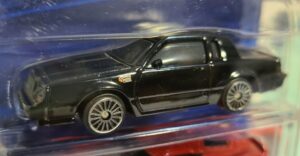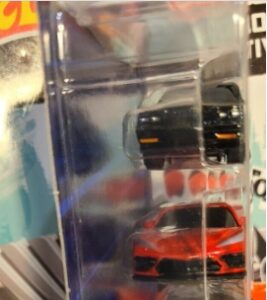 .
UPDATE! MARCH 2023!
We saw someone that recently acquired this 5 pack set, only this time around it has the WHITE Buick Grand National contained within the set! And it's right at the very top of the package! Strange thing however, is that all the rest of the vehicles in this 5-pack set – are trucks!
.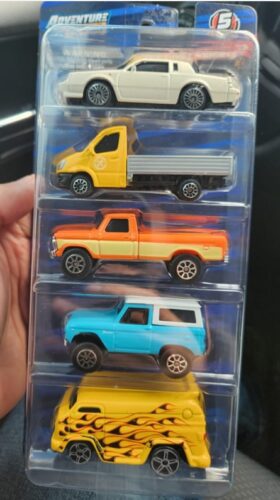 .
Here's some related Buick items if you happen to be shopping for Buick merchandise! (if you can't see them, turn off your ad blocker!)
.