This 1987 Buick Regal T Type is Brown in color with pinstripes, features t-tops, a padded roof and adjustable axle for that perfect lowrider look!
The new 1:64 scale diecast vehicle has an expected release date of June 2022.
Another creation from Maisto Design, the Mijo Exclusives collection, in the Lowriders series.
Available as a preorder right now for about $15.
.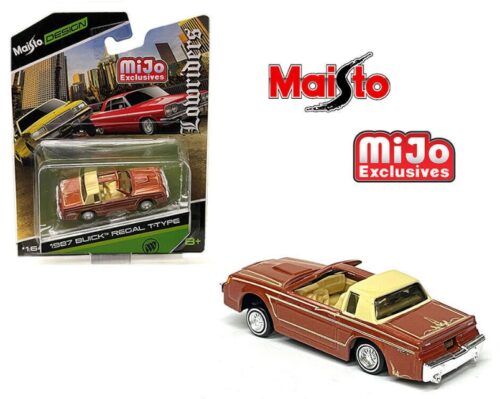 .
Here's some related Buick items if you happen to be shopping for Buick merchandise! (if you can't see them, turn off your ad blocker!)
.