One of the better looking 1:64 scale diecast cars that were made by Maisto on the Buick Regal platform were in their G Ridez series (the "G" being as these are G-body vehicles, as you know).
These turbo regals have cool 5 spoke rims and t-tops (one of the only 1:64 cars to actually have t-tops)!
Of course, they labeled these as an '87 Buick Regal T-type, and us diehard Buick guys know that in 1987 there weren't any T-types, as they were renamed the Turbo T. But none the less, still worthy to have in your Buick toy car collection!
The urban diecast collection was available in silver, gold, red or white.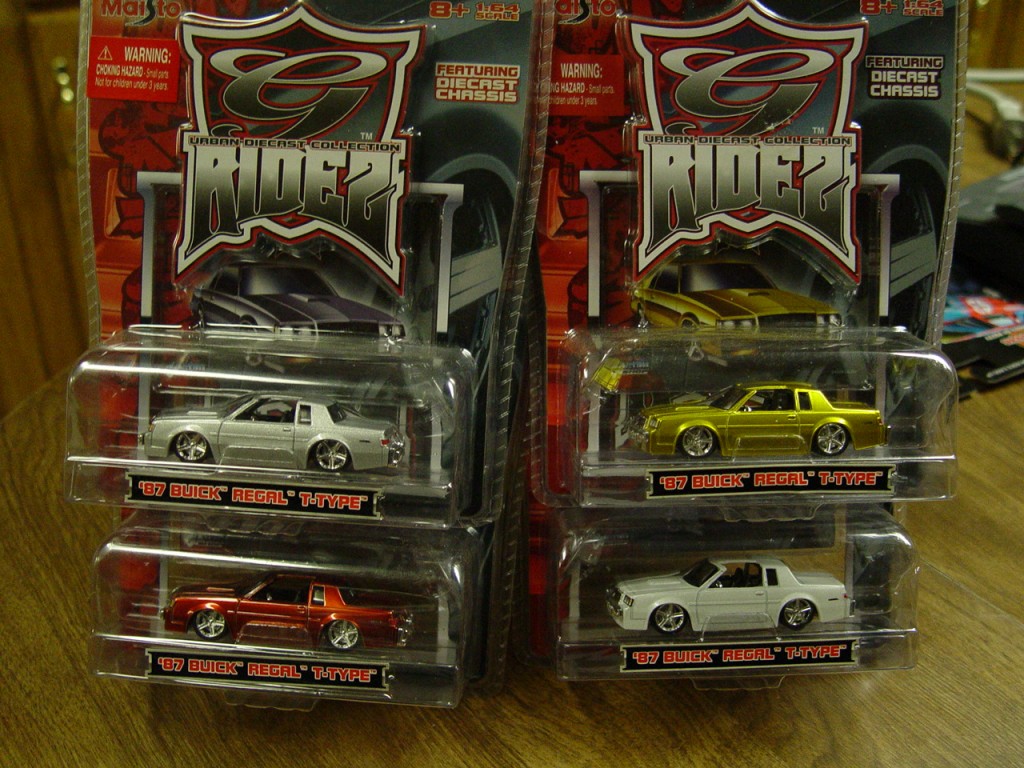 .
Here's some other items if you're shopping for Buick merch:
(if you can't see them, turn off your ad blocker!)
Buick Merchandise For Your Consideration:
.