This west side event, put on by the Westside Rod & Customs Car Club, is one of the car shows that's been on our list to attend.
We can finally check it off.
Held at the Merri-Bowl Lanes in Livonia, Mich., every Wednesday from 4-10PM.
This is the car show that used to be at St. Bellarmin in the past.
We cruised over on September 20, 2023, to see all what was here.
It was a pleasant surprise to view around 100 vehicles that took up almost half of the parking lot!
Lined up on the blacktop paved surface was a variety of automobiles, including a Buick Regal (race car! we saw a fuel cell in the trunk), plus some GM G-bodies & A-bodies.
It's always nice to travel to new auto gathering meet spots, check out the venues, and see all types of hot rods that you haven't seen before.
A worthwhile trip that we'll probably come back to next year.
.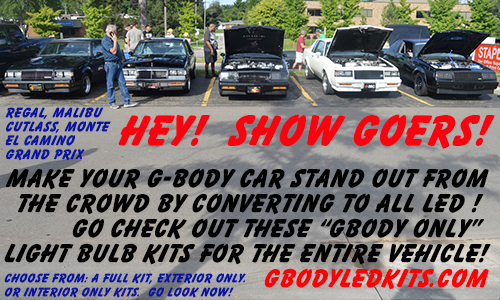 .
.