Although this model kit was never actually produced, I believe Monogram (or ANY of the scale car makers) missed the boat by never creating a vehicle like this. There is a market for pace cars, as well as Buick collectors and model kit builders, albeit probably not as large as some brands of cars.
Someone though, painstakingly took the time to recreate in fine detail, the specifications that were found on the actual 1981 Buick Regal Indianapolis 500 pace car.
This started off life initially as one of the regular Monogram Buick Regal stock car models, then was crafted to resemble the '81 pace vehicle. The builder did do an excellent and accurate job as shown in these photos.
This specific model was sold on ebay sometime in 2011 if I remember correctly, and fetched about $60! That's not really that bad considering its a one-off 1:24 scale model that you simply CAN'T get anywhere else!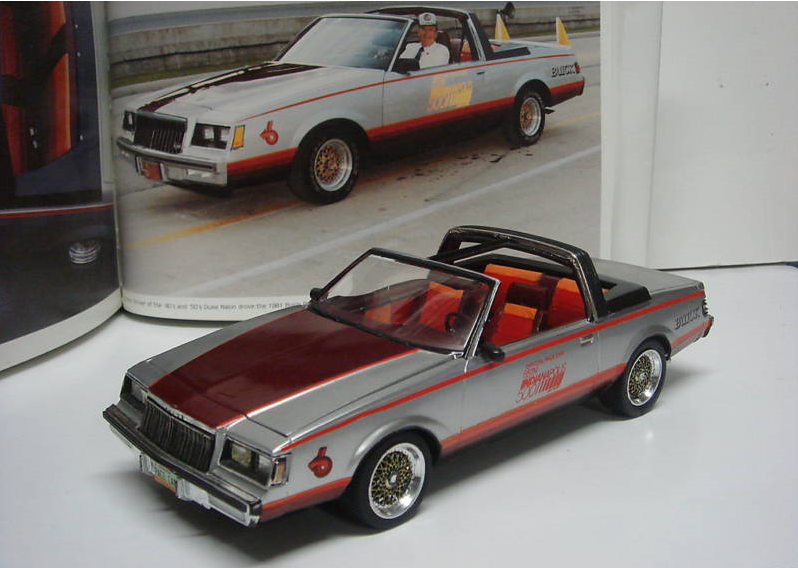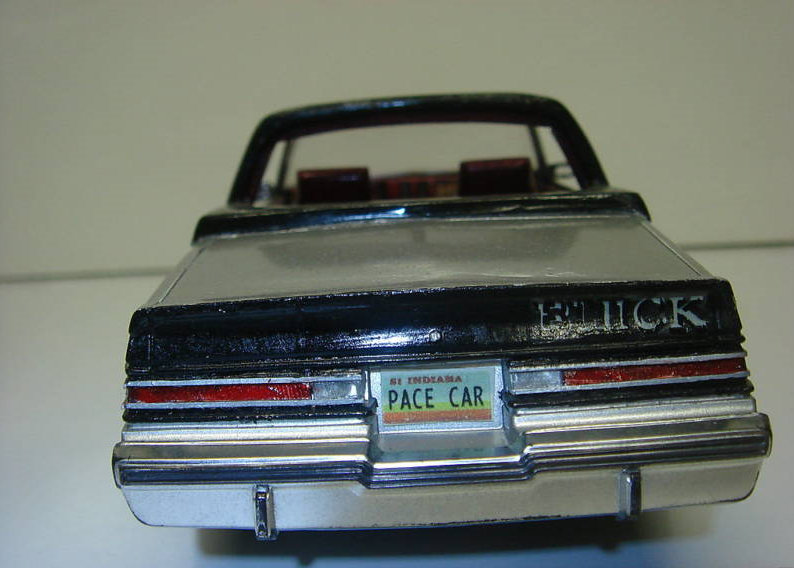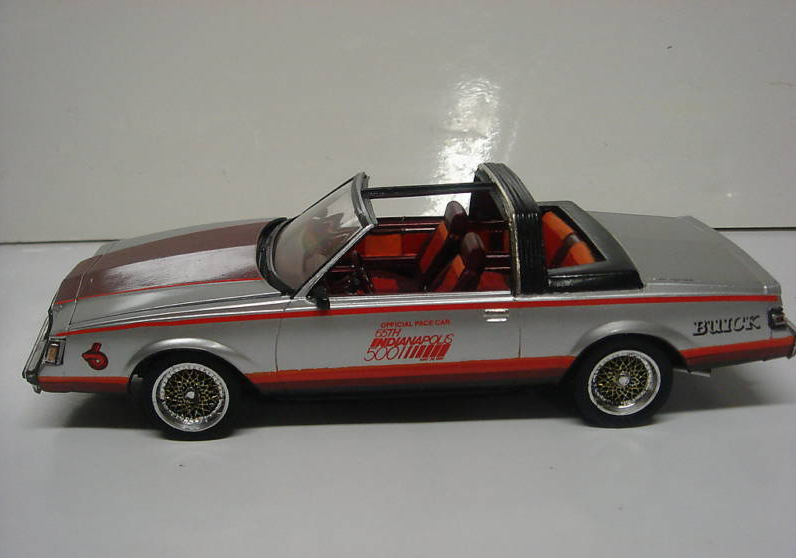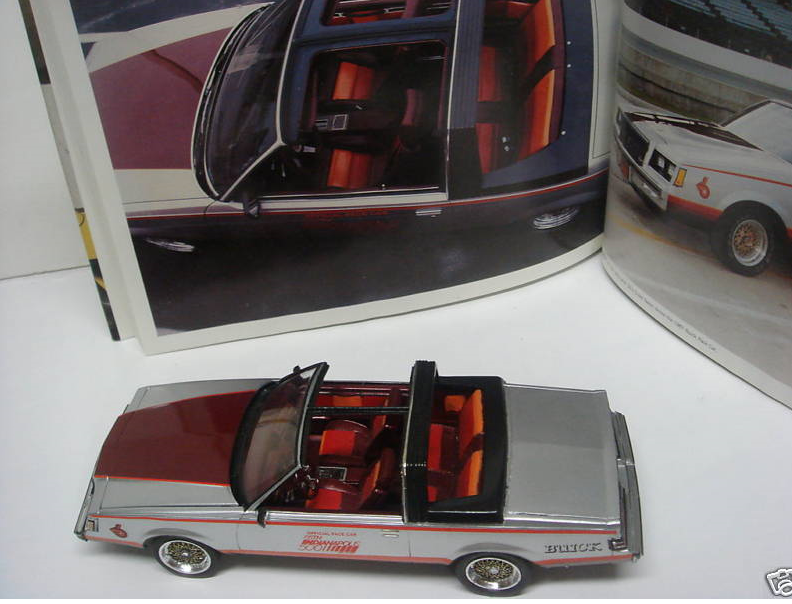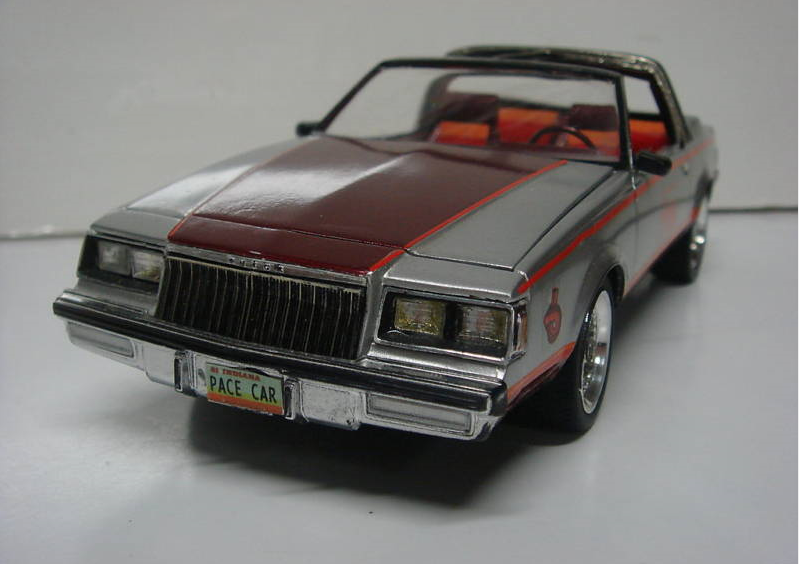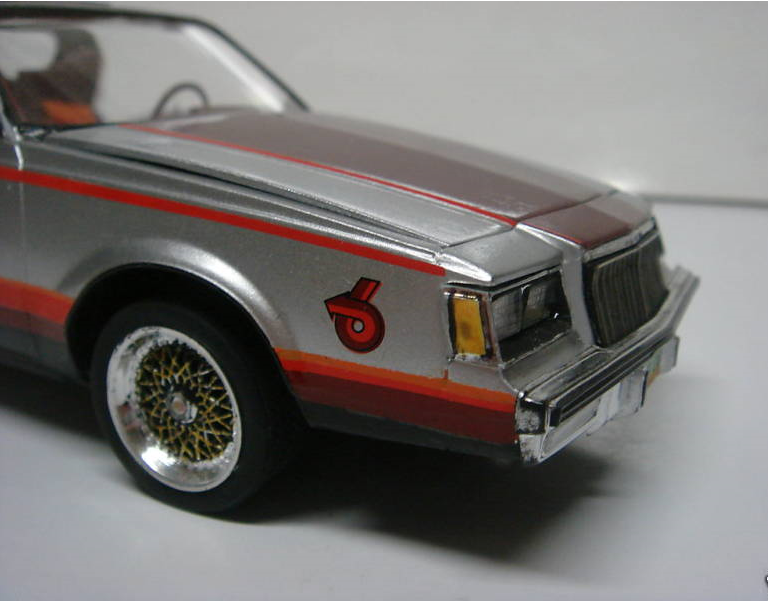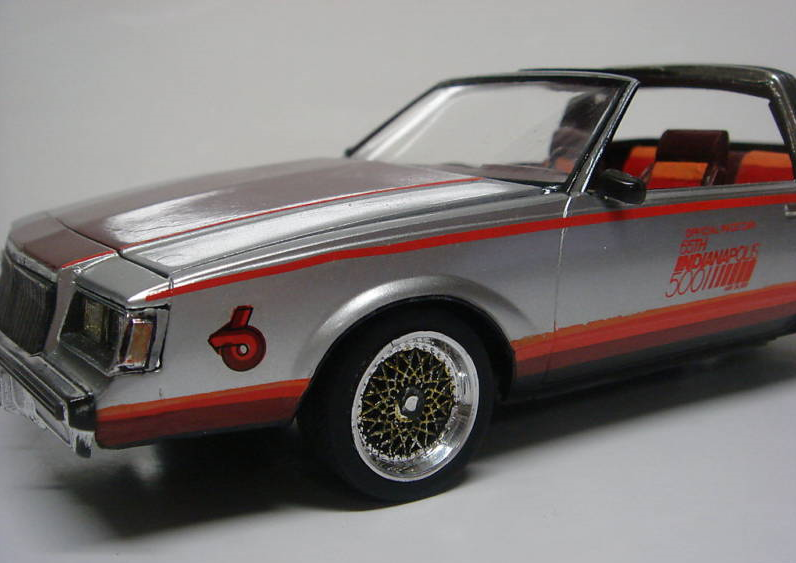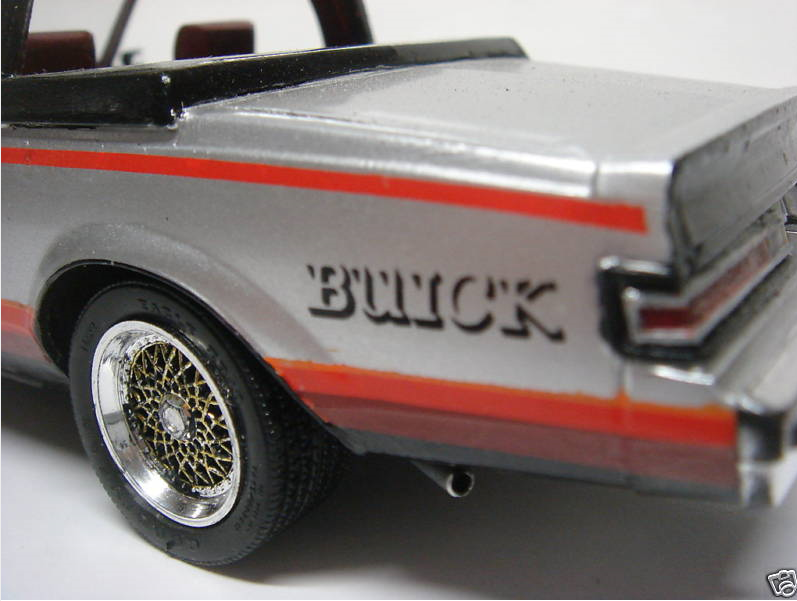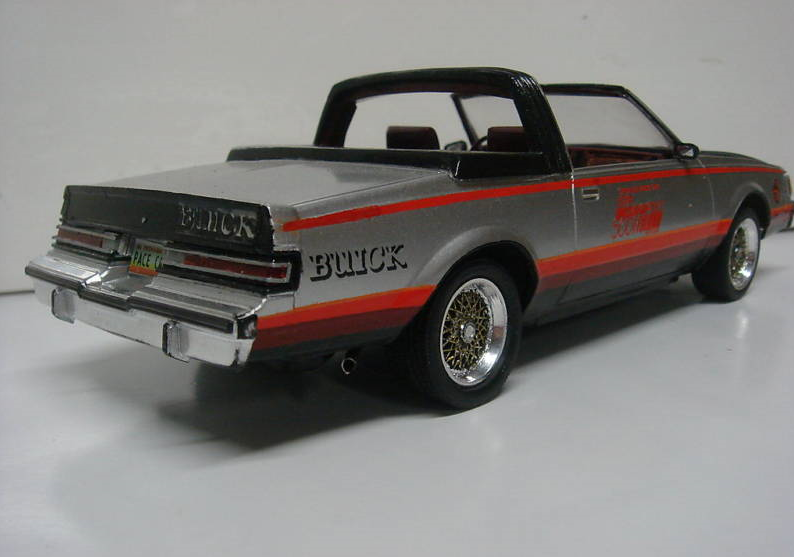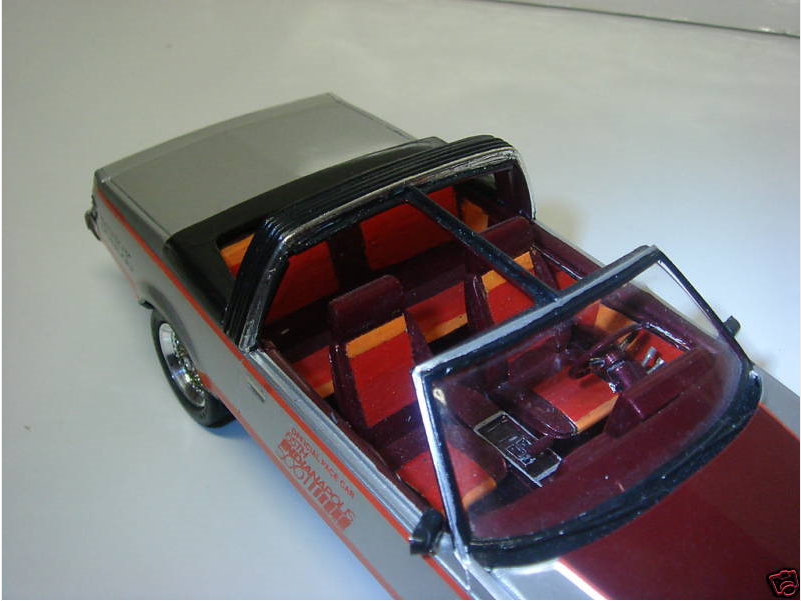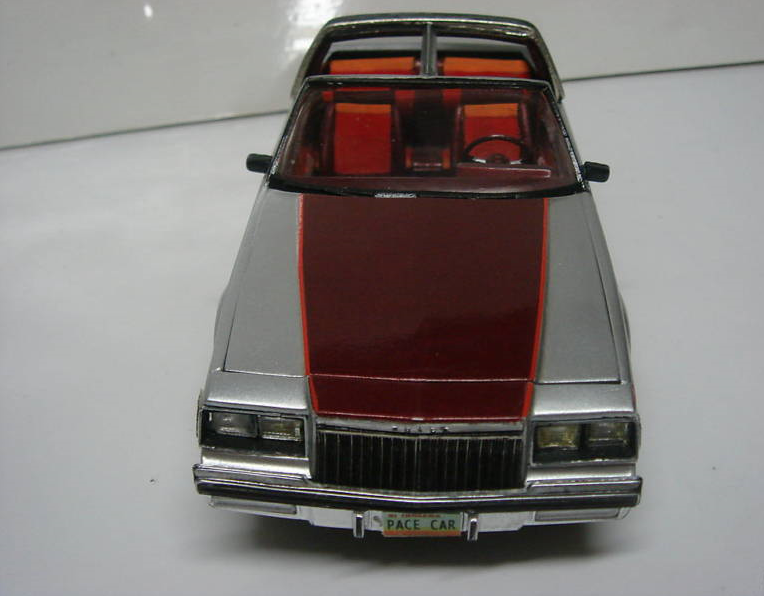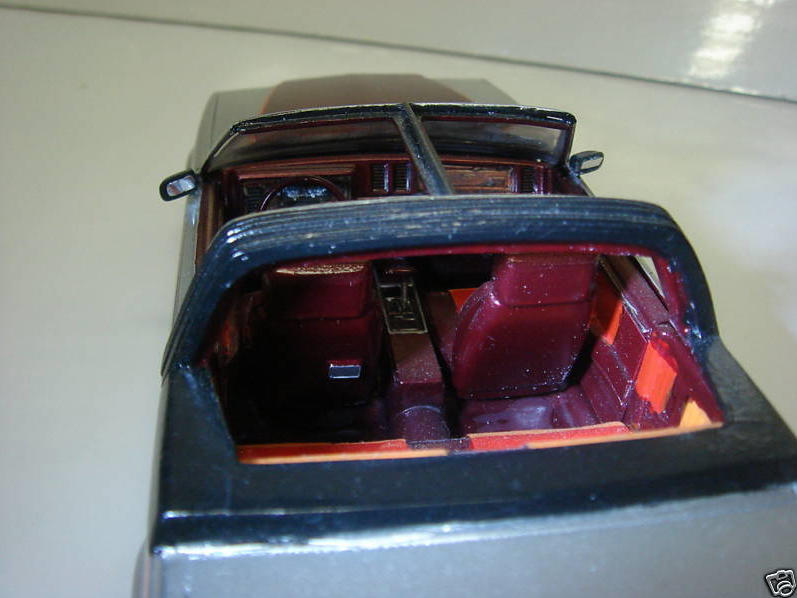 .
Here's some other items if you're shopping for Buick merch:
(if you can't see them, turn off your ad blocker!)
Here's some related Buick items if you happen to be shopping for Buick merchandise! (if you can't see them, turn off your ad blocker!)
.