This folder was sent out to auto dealers by the corporate Buick staff.
It contained data on all Buick Motorsports activities, a reference guide, apparel brochure, and suggested newspaper and radio adverts, along with Buick racing clipart and other promotional ideas.
This info was suppose to help dealers tie in their own advertising efforts to local racing events.
Hopefully gaining customers by leading them into their car dealerships to check out t-type vehicles and performance related equipment.
.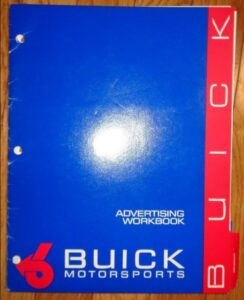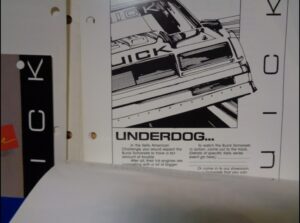 .
Here's some related Buick items if you happen to be shopping for Buick merchandise! (if you can't see them, turn off your ad blocker!)
.