Buick Grand National Muscle Shirts.
Buick GNX Tee Shirts.
Logo, silhouette, car images, boost!
There continues to be a bunch of cool looking designs being created.
Seems like new versions are produced on a monthly basis, from a variety of sellers.
Some better than others, and not all styles will be for all Turbo Buick owners.
If you search around however, we're pretty sure you can find something you'll love.
Here's a variety of new types that we've seen just this month!
The very last photo shows a couple shirts that we had custom made for ourselves, that we sometimes wear at our local car shows.
(and yes, it's a simple, yet effective design that garners attention [for this site] with it's LARGE letters!)
.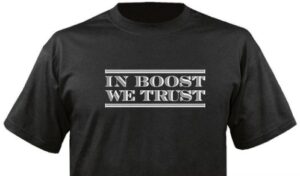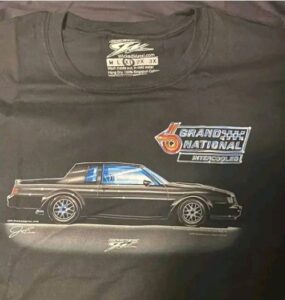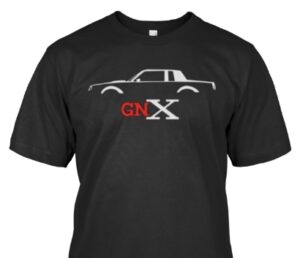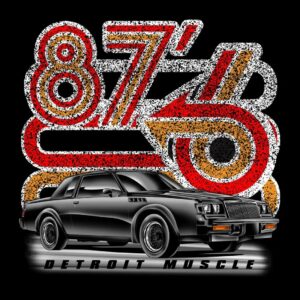 .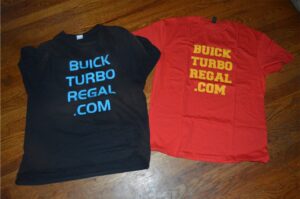 .
Here's some related Buick items if you happen to be shopping for Buick merchandise! (if you can't see them, turn off your ad blocker!)
.