There's a new batch of Buick Grand National & Buick GNX signs being produced.
The first 2 shown below are mMade from 14 gauge steel, these flat signs (hi-res digital artwork of actual emblems mated onto steel) are an official GM licensed product. Available in various sizes (6×2 up to 40×14).
Search for them on ebay!
While browsing the ebay, we also saw a few other Buick themed signs (the last 4 shown).
If you want some new decor for your Turbo Regal garage, here ya go!
.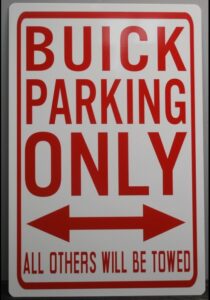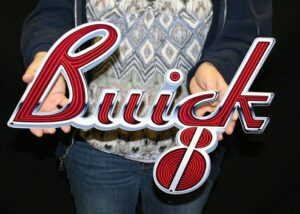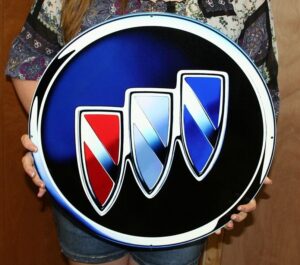 .
Here's some related Buick items if you happen to be shopping for Buick merchandise! (if you can't see them, turn off your ad blocker!)
.