Here is a collection of all Buick Regal Grand National Shirts that were offered on ebay awhile ago.
Quite a nice collection of 18 total Buick shirts!
A good selection from Buick performance companies, Grand National attitude-type, & turbo buick related themes.
If I remember correctly, the seller got about $8 for each shirt!
Which would be an excellent buy for the new owner as well!
.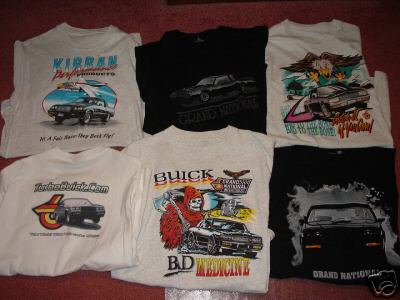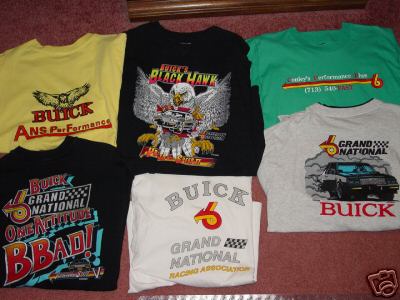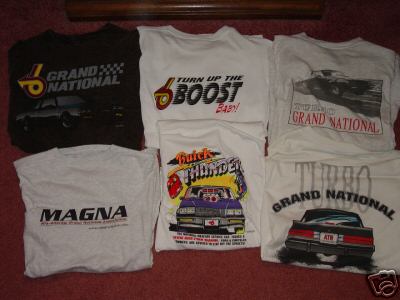 .
Here's some other items if you're shopping for Buick merch:
(if you can't see them, turn off your ad blocker!)
Buick Merchandise For Your Consideration:
.