This yearly (comparatively) relatively small cruise sure knows how to bring out thousands of automobiles to run the stretch from 8 1/2 Mile Road all the way up to 12 Mile Road or so.
Always a great event that draws out more than a dozen Turbo Buicks, numerous other GM G-body vehicles, A-bodies, and tons of other cool stuff.
[if you haven't already, you should put this one on your "must attend" list! it's always on the last Wednesday of August]
August 30, 2023, packed Harper Avenue in St. Clair Shores, MI, from 5-9PM (but real gearheads are out there by 2 pm, with some even earlier). Gotta get them good front row spots!
The weather earlier in the day was cloudy and looked like potential rain. Then around 4 o'clock the sun burst out to warm things up, both in the sky and out on the street! Towards evening, the awesome looking full (so called "blue") moon graced us with its presence.
.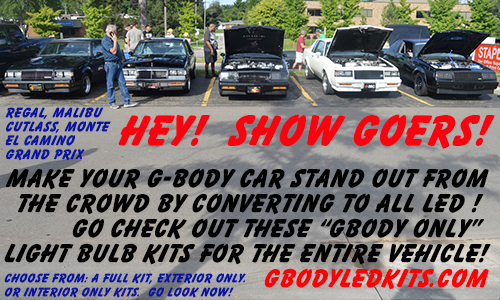 .
.