Motor Max yet again, expanding on their 1987 Buick Regal model line, created a (remote control) radio control car in their Hi-Riserz named series.
Purple, blue, red were your choices, all in a big 1:10 scale!
Their cutely titled "Get on My Level" statement on the box, is directed at the 26″ rims found on this model!
The color selection wasn't great (although not too awful), but some buick crafters did decide to just go ahead & paint these plastic bodied cars a more appropriate black! 🙂
.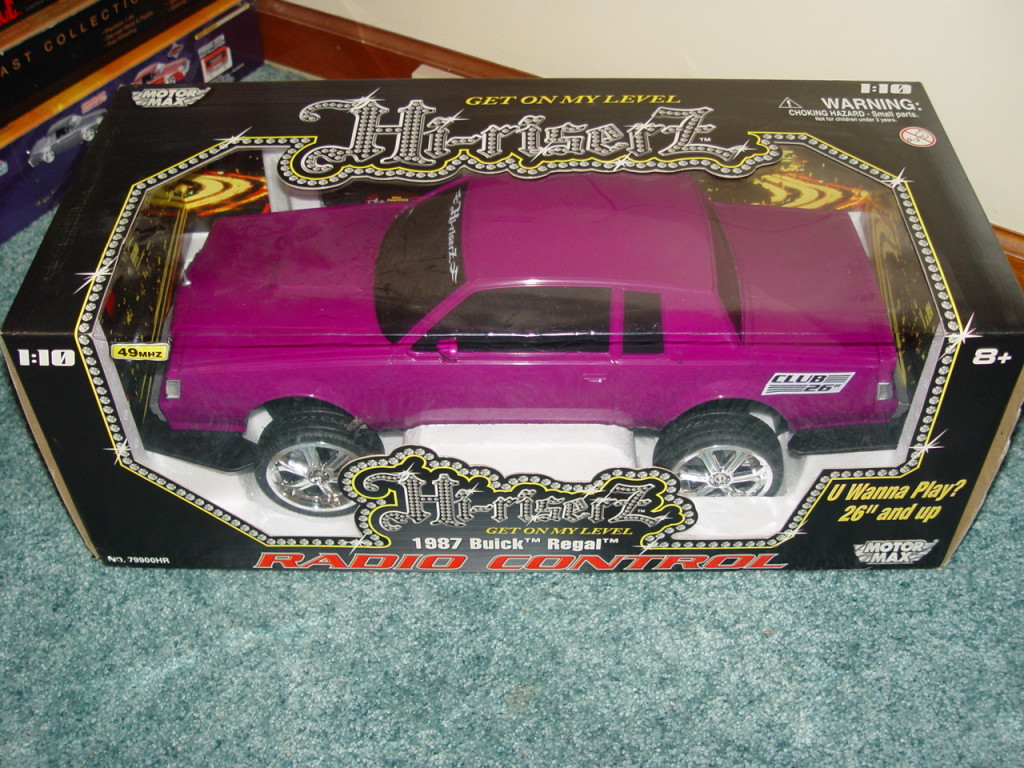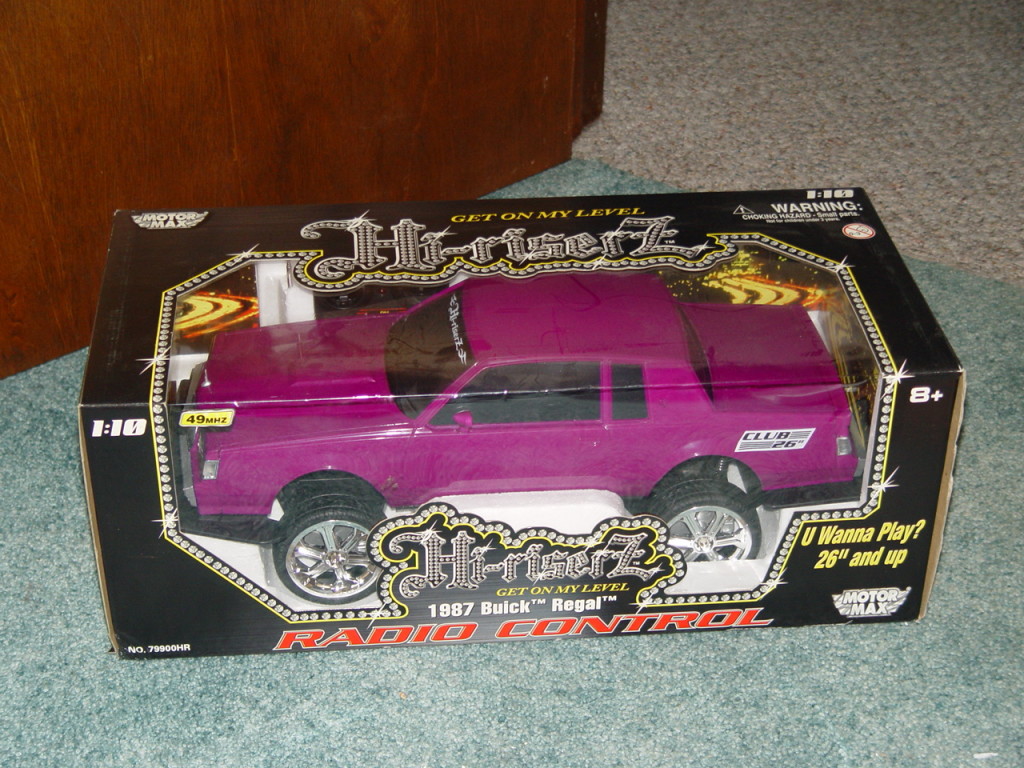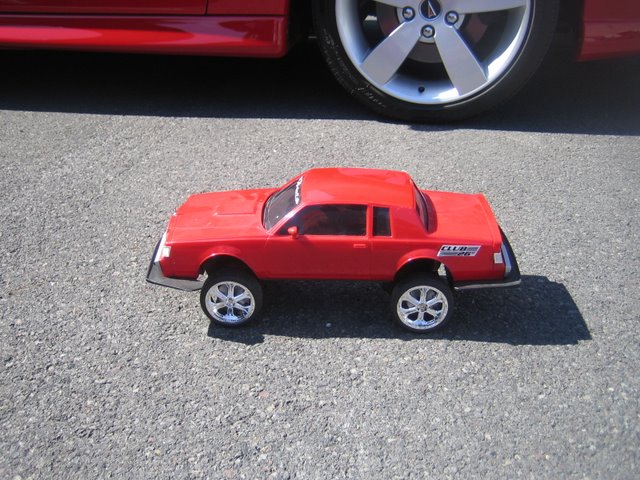 .
Here's some other items if you're shopping for Buick merch:
(if you can't see them, turn off your ad blocker!)
Buick Merchandise For Your Consideration:
.