Motor Max, in an obvious attempt to cash in on their 1:24 scale Buick Regal mold, created yet another series which they called "Sweet Cherries."
This directly fell in line being an exact match to their Fresh Cherries Buick Regal, only with a different designed box.
.
Unlike the American Graffiti Buick Regal that at least got a new quarter panel decal, this model didn't receive any different treatment than the other Buick vehicles that were produced.
.
Worthy of your Buick diecast collection?
Perhaps, I haven't seen many of this particular version for sale.
I believe they only made this specific named style using the black g-body.
.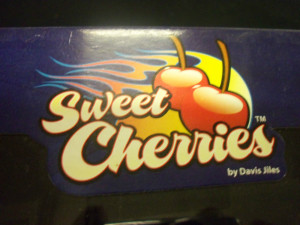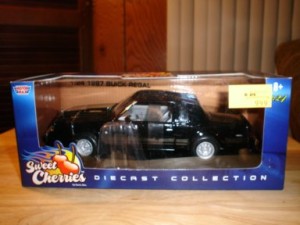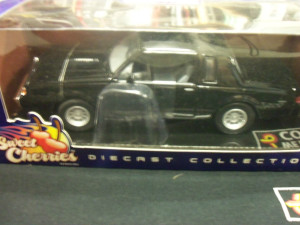 .
Other Motor Max series using this same car:
Buick Regal 4 car box set
the original released single motor max buick regal cars
.
Here's some other items if you're shopping for Buick merch:
(if you can't see them, turn off your ad blocker!)
Here's some related Buick items if you happen to be shopping for Buick merchandise! (if you can't see them, turn off your ad blocker!)
.