In the last couple weeks, we have been showing you some super rare die cast cars.
Today, you will see what is perhaps the rarest diecast car ever made!
If you thought the Johnny Lightning Employee car (1 of 25 made) toy car was super rare (which it is), then THIS G-body Regal will totally blow you away…
Back when JL made those Buick Grand National Promo Edition vehicles, they also made 2 cars that were totally bare, in raw form, no paint, decals or anything on them.
The packaging also had no numbering on them, unlike the employee cars or the regular 1 of 5000 versions had on them.
These bare cars were created for the one and only Tom Lowe, who brought us the Johnny Lightning brand back into market, after the name was abandoned for many years. Tom also brought us some other toy car brands (Playing Mantis, RC2, Round 2) that diecast car collectors should be thankful for.
Very similar to the story of "you never know what someone has in their garage" – there's many diecast car collectors out there who have stunning samples in their collections. This is one of them.
One of our fellow Turbo Buick owners (Turbo Al), tracked down & acquired both of these 2 awesome examples, to add to his unbelievable collection that includes lots of other super rare versions of our beloved Buick Regal Grand Nationals. The cost for these additions would probably shock most "regular" die cast car collectors, but to those in the know, the diehard Buick super collectors, it's never really cheap to get a hold of some of these special one-offs that were created, that weren't really made to get in the hands of the general public, ever. And when cars like this actually do get acquired, most of the time it's a closed door deal, not being shared at all with others, the knowledge and acquisition only being enjoyed by only the new owner of these super rare collectibles.
So a big thanks goes out to him for sharing this story with us, so we can share it with you, and for supplying the below photo of the car acquired!
.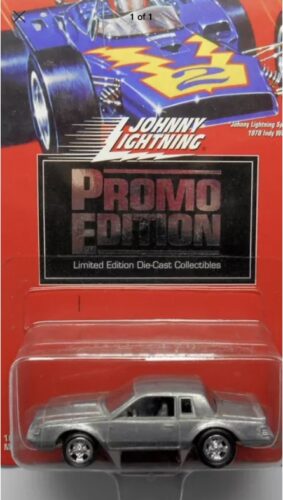 .
Here's some related Buick items if you happen to be shopping for Buick merchandise! (if you can't see them, turn off your ad blocker!)
.