We were kind of surprised at the turnout for this "Grand Finale Free Cruise-in Car Show" at the Knights of Columbus (K of C) in Clawson, Michigan.
THIS was the very last USMA car show ever!
It was also Ralph Haney's retirement party!
The Sunday, September 17, 2023, car meet contained roughly 80 vehicles.
The threat of bad weather loomed throughout the morning and into the day.
The clouds overhead more than likely kept many owners and their hot rods at home, otherwise this would have (should have) been a really huge event.
Due to the lower than expected participation rate, we think just about everyone who had a classic car in the lot there today received a trophy.
(too bad we didn't end up bringing the Buick GN, otherwise we would have gotten one too 🙁 oh well, next time…)
We saw a couple GM G body and A body automobiles, quite a few Dodge Challengers (including a new "Black Ghost" model), and some oldies but goodies.
.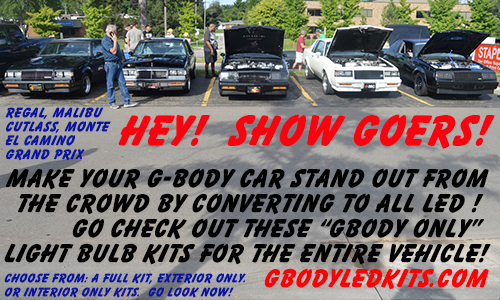 .
.