Of the 4 years (1984-1987) that Buick assembled the (black) Buick Grand National, the 1987 model by far is the most popular one.
It's also the year that Buick produced the most cars too.
So obviously then, the 1987 Buick Regal Grand National image has been featured on more Buick shirts than any of the other years.
Here's a sampling of what some of those Buick Grand National t-shirts looked like.
.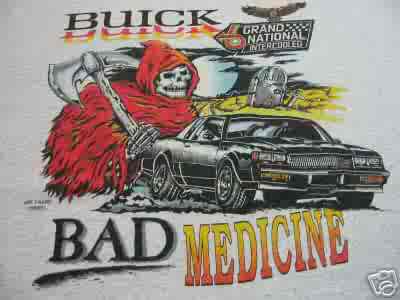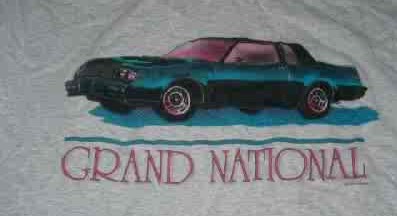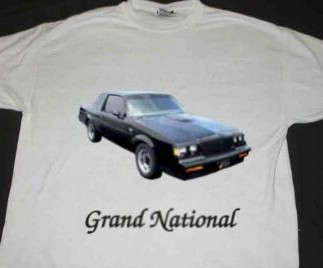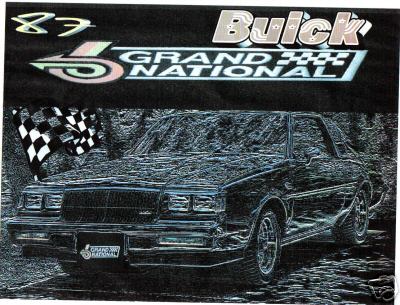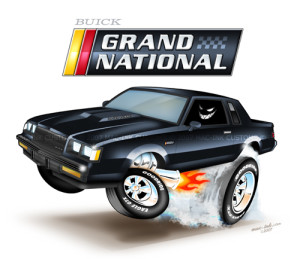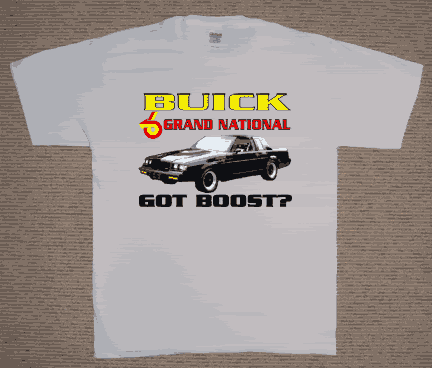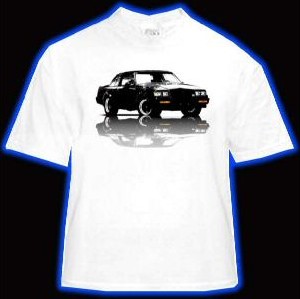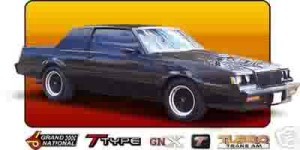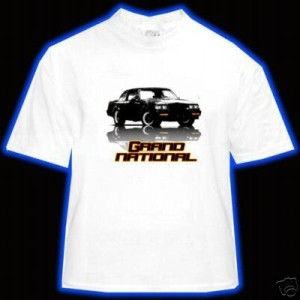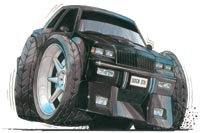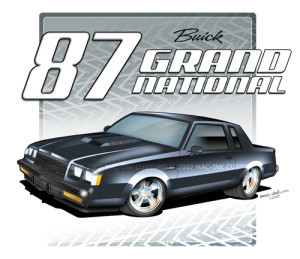 .
Here's some other items if you're shopping for Buick merch:
(if you can't see them, turn off your ad blocker!)
Buick Merchandise For Your Consideration:
.