Racing Champions started off creating these Buick Regals, then continued on with other turbo regals in different colors.
That was back in 2017, and then they paused manufacturing them for awhile.
In 2020, they released another in this Racing Champions Mint series, a limited edition 1 of 2000 made 1986 Buick Regal T-type in a silver color.
.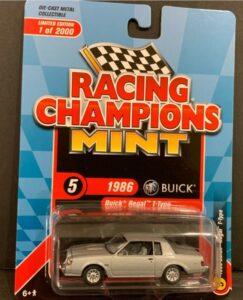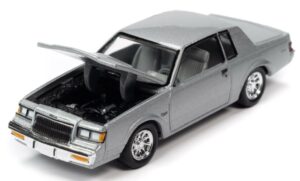 .
Here's some related Buick items if you happen to be shopping for Buick merchandise! (if you can't see them, turn off your ad blocker!)
.