GM says it's ending the production of the Buick Regal.
Found this info in the USA today newspaper a couple days ago.
The last Buick Regals will be made in 2020, so if you want to own one of the last Regals produced, better hurry up and buy one!
RIP Buick Regal 1973-2020 (47 years of these cars).
.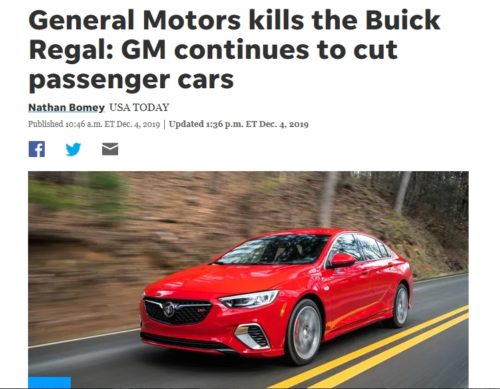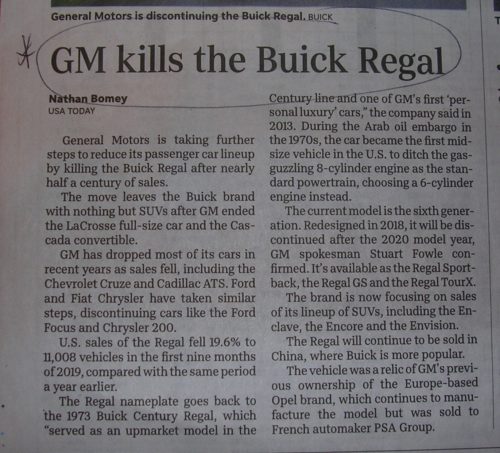 .
see picks of the current Buick Regal models below.
https://www.usatoday.com/picture-gallery/money/cars/2019/12/04/buick-regal-discontinued-gm-gs-sportback-tourx/2607682001/
.