When it comes to Buick Grand National signs, Gbody Regal owners say the bigger the better.
These custom crafted units look simply awesome hanging on the wall.
Some signs are cut out of a hunk of metal leaving exposed areas, others have a 3-D effect with raised lettering and shapes.
Your fellow Buick Regal owners are manufacturing these custom designed pieces mainly for themselves, since they have the skills to do so, and probably don't want to (or choose not to) pay the costs that others charge for merchandise such as this (since they can be pricey, not to mention shipping charges have gone thru the roof to mail out large items!). Perhaps they just want something no one else has, especially when they are capable of performing the work necessary to complete making a custom unit.
The demand is usually high for these specialty items, and there's always people asking for one to be made for them too, whenever someone is just "showing off" these neat looking display pieces that they made only for themselves.
(and sometimes the creators do actually produce additional quantities due to the demand for them)
Take a peek at these awesome looking Buick Grand National Logo signs that others have fabricated!
(the 3-dimensional one below is truly stunning! We wouldn't mind having one in our collection!)
.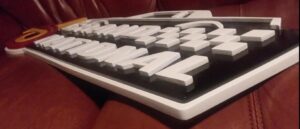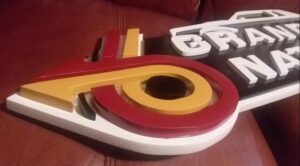 .


.
Here's some related Buick items if you happen to be shopping for Buick merchandise! (if you can't see them, turn off your ad blocker!)
.