Do you own a Turbo Buick?
Want To SHARE your car pics with us so we can SHARE it with our readers?
(just like this owner did!)
.
Interesting fact: After my car was painted I took it to the Buick Nationals.
About a year later someone sent me a link to a model of MY car!
It was part of the Johnny Lightning Black With Flames collection.
The flames were just like mine, down to the floating ember at the top of the door!
I was shocked and totally excited!
So she's definitely a keeper now!
Drivetrain upgrades are:
TA 52 turbo, 60 lb injectors, Alky kit from alkycontrol.com, Alky and 93 Octane chips from turbotweak, hi vol fuel pump, and rear suspension from HR Parts n Stuff.
.
1986 Buick Grand National
Owner – John R
Atlanta
.
John says:
This first pic is one I took recently at a gas station and I thought the colors went great with the flames!
We say:
We couldn't agree more!
.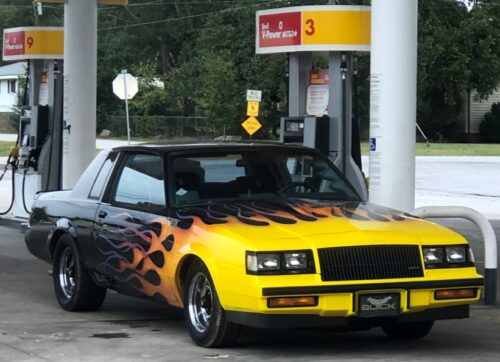 .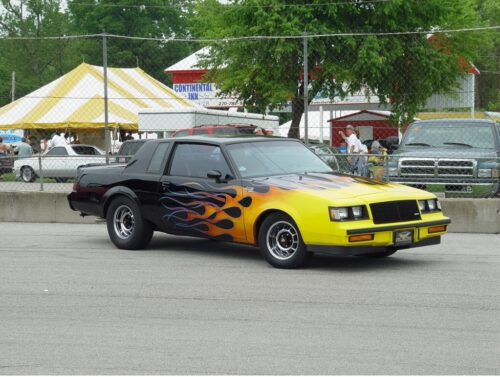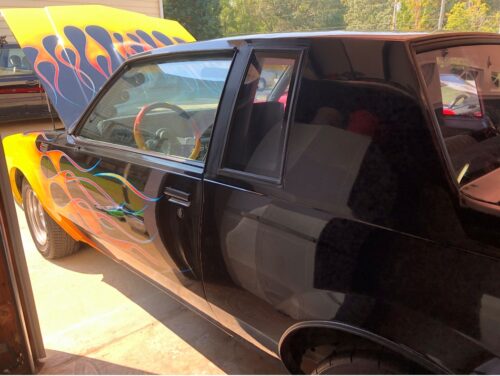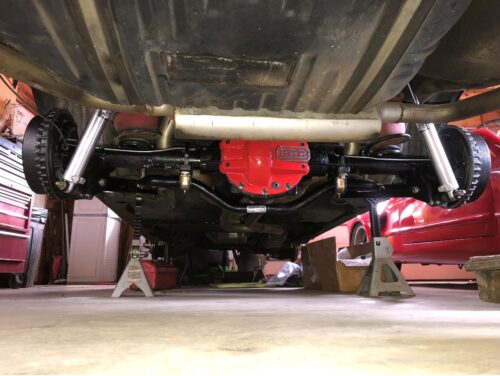 .
Thanks John for sharing your way cool flamed GN pics with us!
.
Want to see the Johnny Lightning diecast car that looks like John's car?
See it here:
Buick Grand National with flames paint job

.