The Frankenmuth Auto Fest is in the top 3 for the largest car shows of the year in Michigan.
(Woodward Dream Cruise and the Hines Cruise are the other 2)
The Saturday, September 11, 2021, car show extravaganza held at Heritage Park, always has acres and acres of vehicles on display, with a wide variety of transportation options for all to gander at. We're pretty sure you will find a bunch that will make you smile!
Lots of G-bodies, A-bodies, a special appearance by GNX #127, the Starsky & Hutch Gran Torino, The Blues Brothers BluesMobile and thousands and thousands of other automobiles were just a fraction of the hot rods, muscle cars and antiques we saw while we walked the endless miles of rows of these 4-wheeled wonders.
If you've never been to this particular car event, you have no idea what you're missing out on!
The chicken is the meal of choice at Zehnders or the Bavarian Inn, but be prepared to wait 3 hours for a table!
(that's why we always opt to eat elsewhere)
I don't think there were as many autos at this years show compared to the last one we went to (the 2019 Frankenmuth car show), but still way plenty enough to make the 2.5 hour trip there (1 way) extremely worthwhile.
[ This marks the 30th car show we have attended this year! There's 4 more official shows to go this season, but we may try to sneak in 2 or 3 more local cruise ins spots at smaller bars/restaurants too! ]
There's over 100 pics below, give them all time to load on your screen!
.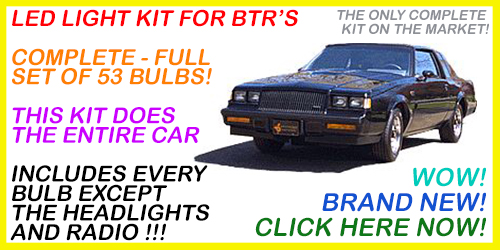 (they have kits for ALL G-body cars too)
.
.
BUICK GNX #127:
.
.
.