Who doesn't love NASCAR or stock car racing?
The 1980s were great for this, especially when selected drivers ran the Buick Regals!
Lionel Racing is coming out with a new 1:24 scale replica diecast car of the Richard Petty 1981 Daytona 500 Win car.
This Regal was Buick's first win since 1956 and set things in motion for the superspeedway race tracks!
The regular version can be had for $75, or get an autographed version for only $165!
These are available as a pre-order, with an expected ship date of 9-30-2023.
If you want one, go order now before they sell out!
(of course, they do not say how many of these are actually going to be produced)
lionelracing.com/RICHARD-PETTY-1981-DAYTONA-500-RACED-WIN-124-ARC-DIECAST
[pics/info herein from the above site]
.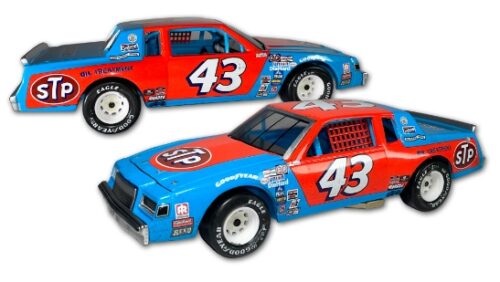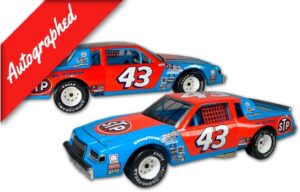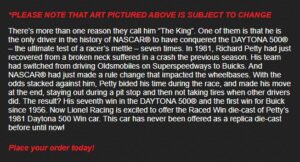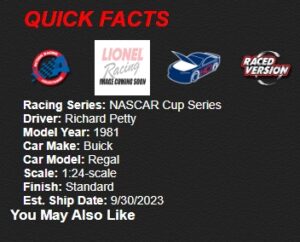 .
Here's some related Buick items if you happen to be shopping for Buick merchandise! (if you can't see them, turn off your ad blocker!)
.