There were a ton of cars (100+?) jam packed in the small-ish parking lot over at the Westland, MI, VFW Post 3323 on Saturday, September 30, 2023.
The 2nd Annual Season Ender car show had a great turnout on this warm sunny day.
A nice way to end this summer month.
Plenty of newer Dodge Challengers and Chargers were present (as usual at most auto events nowadays, but we aren't complaining, we like those too), as well as an even bigger amount of older hot rods.
Some GM G-bodies and A-bodies, but sans Turbo Buicks today.
That's ok though, we can't expect them at every car gathering we go to, the few other Buicks in attendance will have to do for now.
Not to mention that about 80% of the classic cars we did see were new to our viewing pleasure, which is always a good thing when attending a car show!
.
Wednesday, Oct 4, is the awesome Halloween Car Show in Downtown Holly.
2 weeks from now, Saturday and Sunday (Oct 14 & 15) have at least 5 different auto shows going on (that we know of), and we're going to try and catch 4 of them! Check back here if you want to see what we saw there!
[car show list here]
.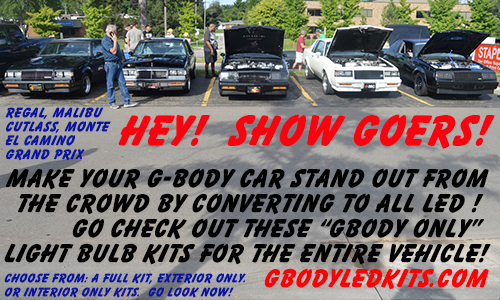 .
.