Yesterday, we showed you 25 pictures of the special dash plate numbered badges for the 1987 Buick GNX.
If you missed it, check it out here: Buick GNX badges.
Today, we are finishing showing you the rest of the photos, enjoy this look at the best of the best of the 1987 Buick Grand National that were made!
.
And finally…
Real or not? — you decide!
The plate IS an exact matching copy of the rest of the ASC plates though!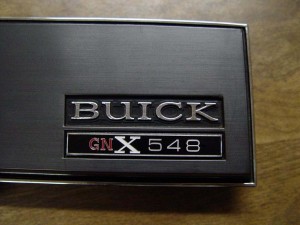 .
.