Here's a selection of some Buick Hawk & Turbo 6 Pins.
Some of them are still available online (they pop up on ebay every so often) if you're interested in acquiring them.
.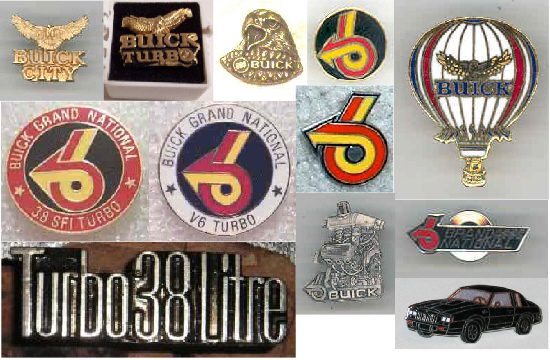 .
Here's some other items if you're shopping for Buick merch:
(if you can't see them, turn off your ad blocker!)
.