Continuing on with our Buick GNX Style dash setups, this unit was made by Performance Instruments.
The main 2 gauges (RPM & speedometer), were moved over all the way to the left, with the 4 engine monitoring gauges on the right.
VDO gauges were implemented in this dash cluster.
.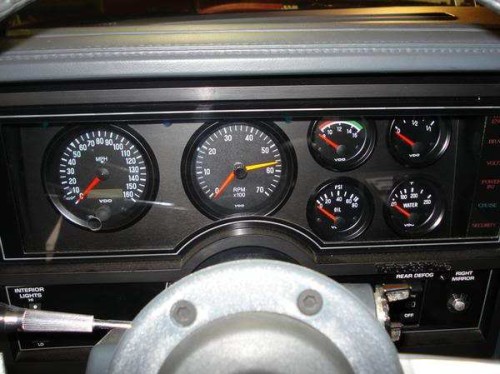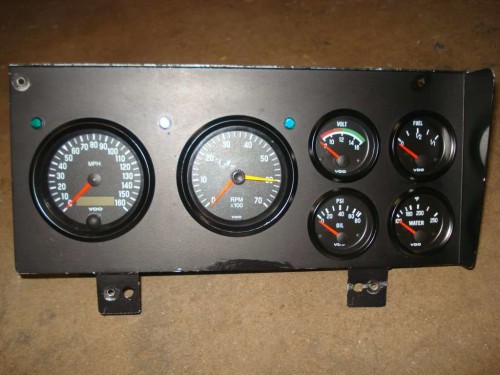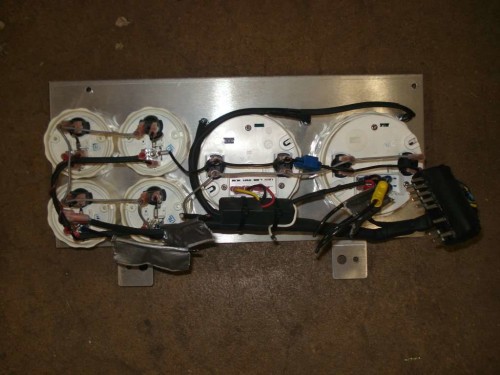 .
Here's the same setup with white faced gauges:
.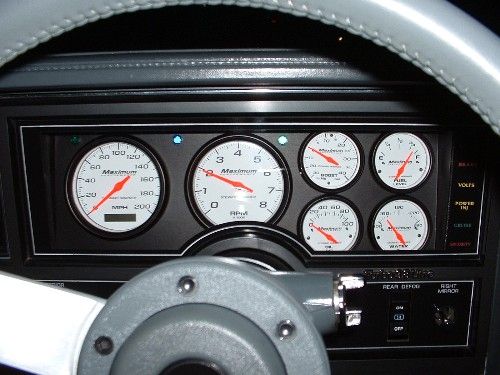 .