For the younger generation who only rely on their phones for internet access and browsing online, they don't have the need for computers or related accessories.
For those who use a computer (whether a desktop unit or a laptop), may have a need for a mouse pad to scroll their mouse upon.
These pads offer (mostly) precision pointing for on-screen options, much better than depending on just the surface of the desk they are placed on.
They usually have rubber bottoms which keep the pad in place while the mouse can glide smoothly over them.
Some have a cloth top surface, others are plastic, rubber is the other choice.
Being the Buick nuts we are, the only obvious selection for a custom mousepad, is having an image of a Buick Grand National on it!
Here's samples of several that we ran across and found for sale recently.
.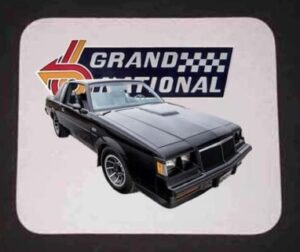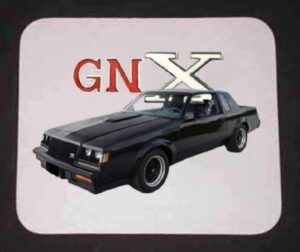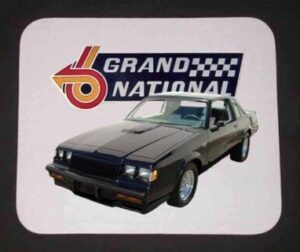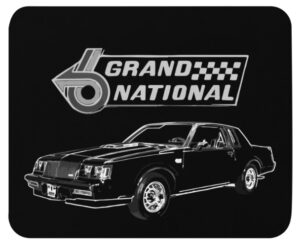 .
Here's some related Buick items if you happen to be shopping for Buick merchandise! (if you can't see them, turn off your ad blocker!)
.